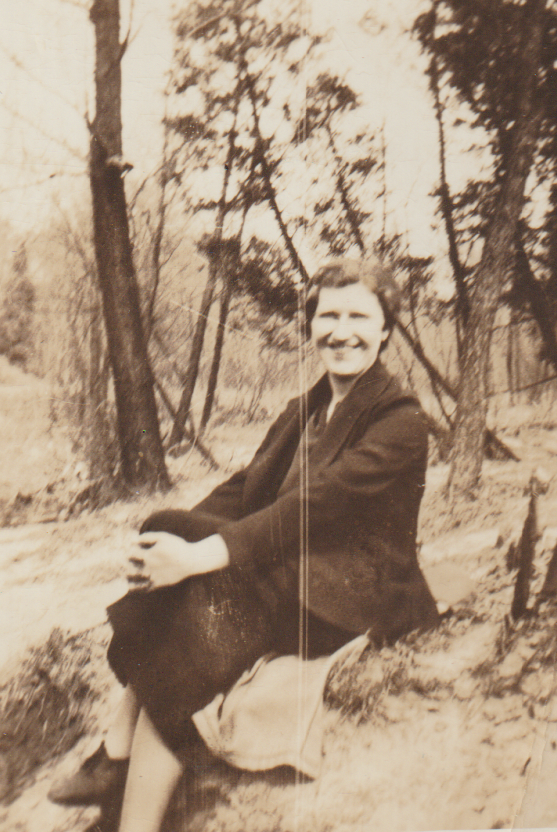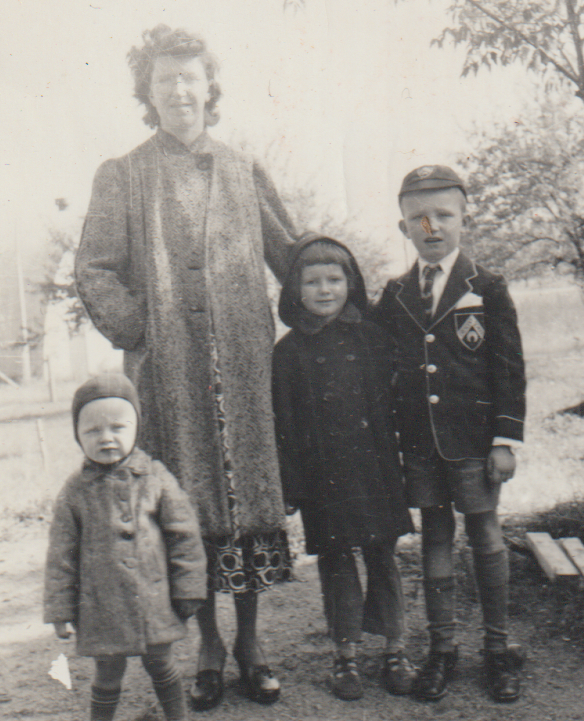 Moved to Coe Hill in 1952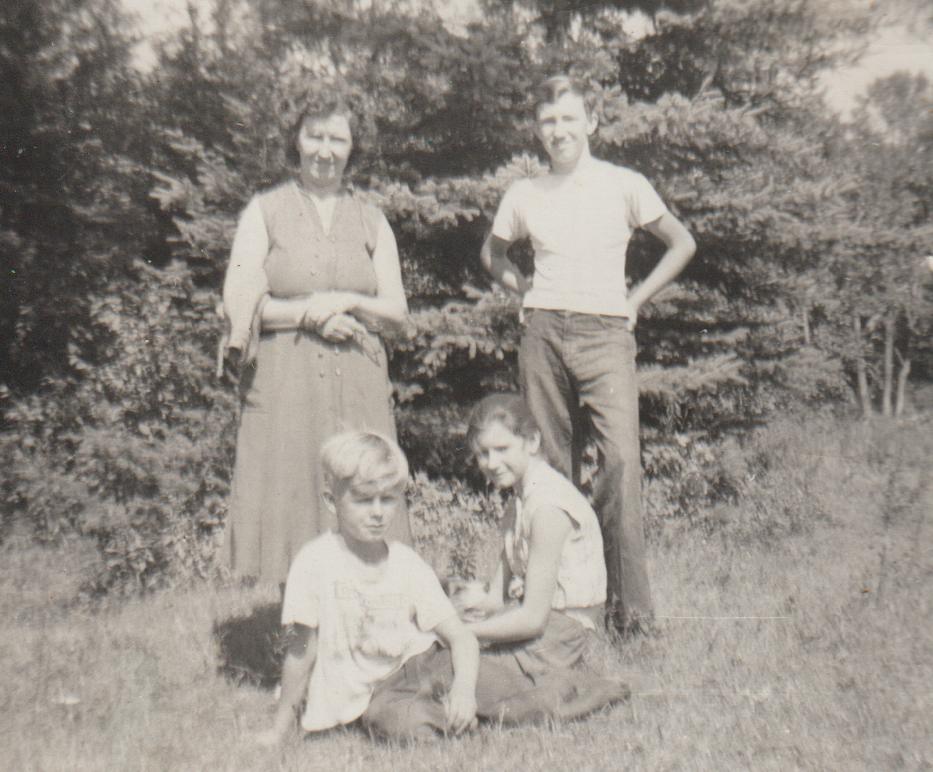 Back at the Deer River: Mom, Sam standing, with Norma & Glenn on ground
Glenn, Norma, Mabel, Sam at Bancroft Museum Park about 1985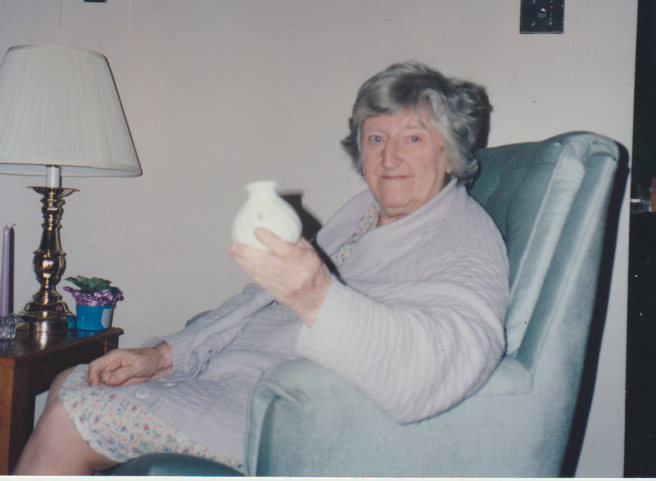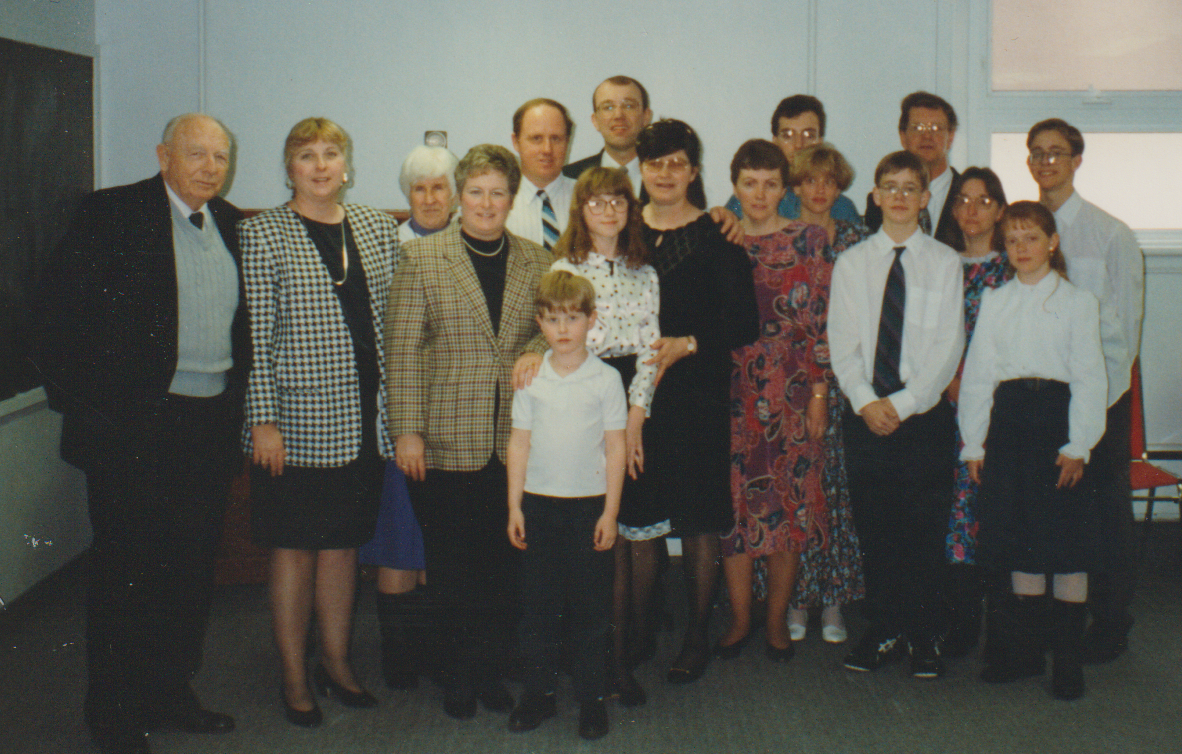 Left to Right: Mom's sister's family: Dave Ross, daughters Robin, and Linda, with Mom's sister, Winnie,  peaking from behind.
McLean family: Evan, Rebecca and Norma, with Allan behind
Tall Sam Gillespie in background middle with his family: wife Heather beside Norma, son Grant, wife Loreen behind Heather.
Glenn Gillespie family, he in back beside son Ryan, wife Carolyn in middle in front of them, and Daniel  & Terri on far right front.
Missing: Sam' s daughter, Christine (Olhauser) & family in Alberta.

Mabel Miller was the oldest daughter of a Toronto policeman, Frank Miller and his wife Martha Harvey