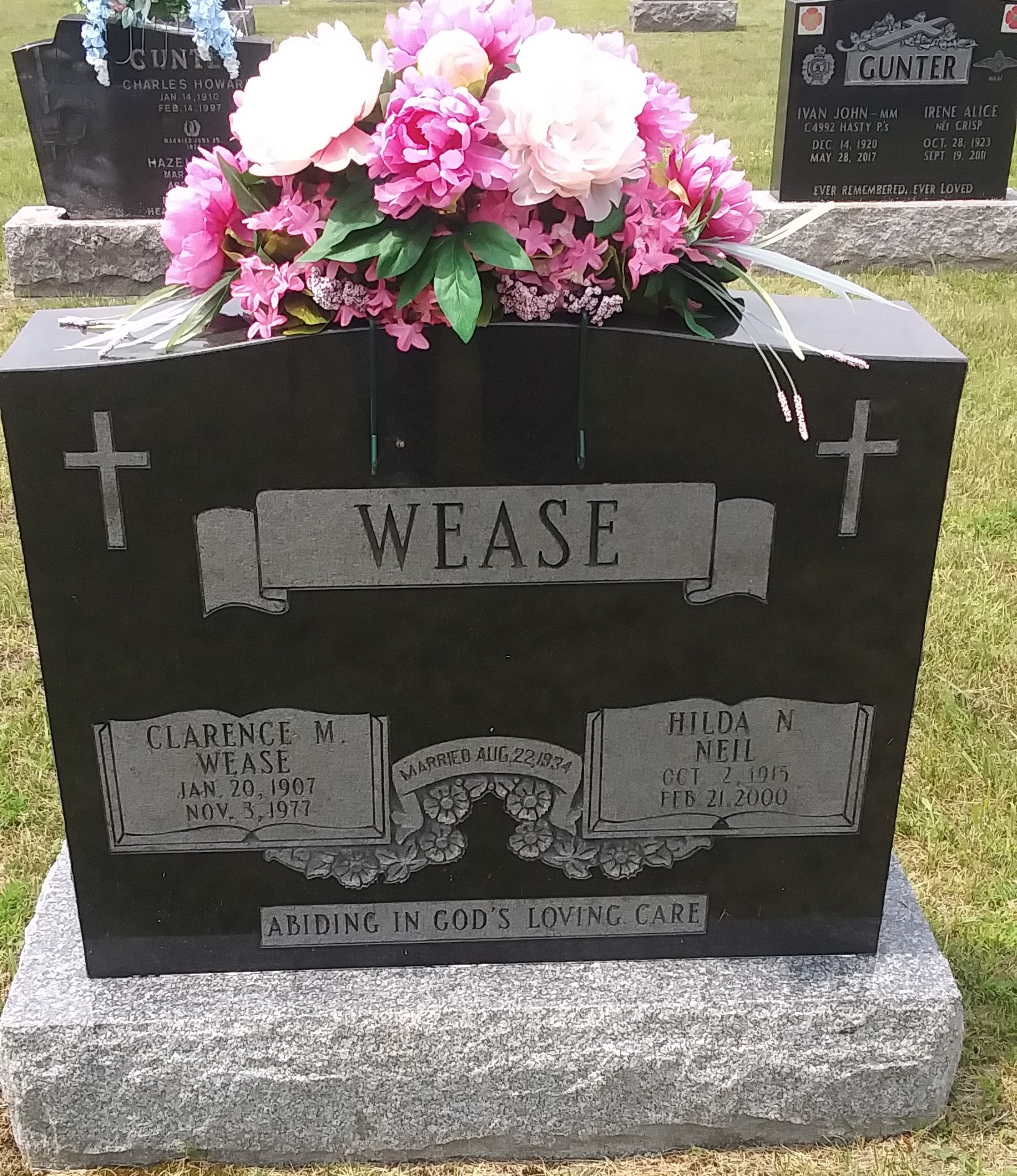 Here is a small portion of Clarence Wease's background, from records for relatives found in Lasswade Christian Cemetery. Begins with oldest person found:
Austin Wease B Oct 2, 1840 Carrying Place, Prince Edward County
D Jan 31, 1925 Chandos
Married Anna Maria Parcels 1860 – (b May 11, 1854 d July 13, 1950, age 96 yr)
Buried Lasswade Christian Cemetery
Their Children:
Lewis Albert Wease Jan 1, 1873 – Nov 5, 1925
Married Artinga Cameron 1900 (b Nov 30, 1875 -Sept 21, 1949
Buried Lasswade Christian Cemetery
Their Children:
Albert Evertt Wease 1901 – 1999
Clarence Milton Wease Jan 20, 1907 – Nov 1, 1977 St Andrew's United Cemetery. M Hilda Neil Aug 22, 1934 (she Oct 2, 1915 – Feb 21, 2000, age 85) St Andrew's United Cemetery. Sadly Clarence died of a heart attack while driving to Peterborough, and drove off the road over an embankment. I always think of him when I pass by that corner of Highway 28. No history of Hilda Neil is known by me, although I remember her vaguely at the family farm in Chandos.
Clarence & Hilda Wease's children, a very close family with many reunions. Details not known, but as follows:
Neil Wease – deceased, wife Sharon. Oshawa
Bonnie Wease – deceased. Brockville. Spouse Skip McMullen. Two children, a boy and a girl.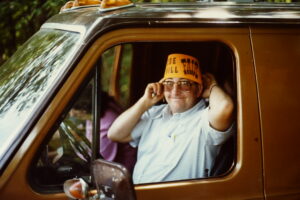 Benson Wease – wife Marie, former residence in a house he built near Chandos Lake, now living in his home in L'Amable. An excellent carpenter, now retired.  Their children now adults, including Andrew, Ruth, and Joanna. Ben has a unique ministry as he phones everyone on  their birthday for years and years. Yes, I got a call on mine in 2023. Recent visit together Sept 2023.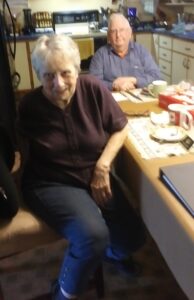 Carolyn Wease– spouse Glenn Gilllespie, Cornwall. Former Registered Nurse. A lovely homemaker. Three adult children: Daniel & Ryan Gillespie in Ottawa, and Terri and her family in British Columbia, with two grandchildren, a girl and boy,  for my brother and wife.
Calvin Wease,  battling cancer, wife Gail just celebrating her  birthday in 2023 with family gathering in Peterborough recently.