John Gillespie BROWN d 1874 husband of Sarah Ann Gordon, Ash Creek Cemetery, Lowndes, Alabama
John Roy COMPTON Sept 1, 1909 – March 21, 1996 Sivley Cemetery, Lawrence Co, Alabama. Married Myrtle Gillespie
Nancy Gillespie CULPEPPER died 1848. Liberty West Baptist Church Cemetery, Randolph Co, Alabama
---
A
Adele Gillespie Jan 1, 1851 – July 22, 1852 Old Belmont Cemetery, Belmont, Sumpter Co, Alabama
Annie Gillispie, wife of J H Gillispie June 15, 1983 – Feb 27, 1920 Alexander-Welborn Cemetery, Lawrence Co, Alabama
Arrie Gillespie death Dec 20, 1897 d/o J W & P M Gillespie, Alexander-Welborn Cemetery, Lawrence, Alabama
Arthur H Gillespie May 17, 1888 – Feb 16, 1965 Alice S Gillespie June 18, 1890 – Sept 7,1966 White Pond Baptist Church Cemetery, Autauga, Alabama
C
Charles Eugene Gillespie, Sr, age 70, died Tuesday in a local hospital Oct 1956. Survivors include the widow Mrs Inez Gillespie, a son C E Gillespie Jr, both of Prattville, three daughters, Mrs L H French, Graceville, Fla, Mrs Sam DeRamus, Mrs Whit Moncrief, both of Prattville, two brothers, G R Gillespie, L N Gillespie, both of Prattville, seven grandchildren. Funeral from the Presbyterian Church. Burial Oak Hill Cemetery, Prattville, Alabama
Charles L Gillespie Nov 1899 – Sept 1900 son of Mr & Mrs W A Gillespie Morris Cemetery, Jefferson Co, Alabama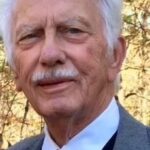 Colonel Charley "Chuck" Pat Gillespie (USAF-Ret.), 90, passed away peacefully on Thursday, August 10, 2023, in Birmingham, surrounded by his family. Chuck was born in Ft. Smith, Arkansas, on January 30, 1933, to Fred and Doris Gillespie and was raised in Peoria, Illinois. He graduated from Bradley University in 1954. Upon graduation, he received a commission into the United States Air Force as a Second Lieutenant.  Chuck served his country for 28 years on active duty with the Air Force from 1954 to 1983, rising to the rank of Colonel. Except for three years (1967-1970) as a professor of Aerospace Studies at Ohio State University teaching Air Force Reserve Officer Training Corps (AFROTC) cadets, and one year earning his MBA at Michigan State University, Chuck spent his career as a computer systems staff officer. Early in his career, he distinguished himself as a key architect in the design and implementation of automated data processing (ADP) and information management systems within the Air Force and Department of Defense. Chuck's military decorations include the Defense Meritorious Service Medal, Meritorious Service Medal (2 Oak Leaf Clusters), and Joint Service Commendation Medal. Chuck was also a graduate of the Air War College in 1973.
Following his retirement from the Air Force in 1983, Chuck was hired as an executive vice president for Computer Data Systems Inc. (CDSI) of Rockville, Maryland, one of the Washington area's oldest information technology companies. CDSI was acquired in 1997 by Affiliated Computer Services, Inc., of Dallas, where Chuck continued as executive vice president until his retirement from ACS in 2002.
Charley was a longtime member of Vestavia Hills Baptist Church where he was actively involved in serving meals, greeting members and Sunday school. He is preceded in death by his parents; sisters Sue Bates and MaryAnn West; wife Betty Gillespie, who he was married to for 26 years; and grandson, Luke Gillespie. He is survived by his wife LaRue Speights-Gillespie; and by the mother of his children, Geraldine Glass, to whom he was married for 37 years. He is also survived by children Brenda Voulgarides (Louis), Mark Gillespie (Cheryl), Sara Henderson (Ronnie), and Julie Prince (Lance). Other survivors include stepchildren Chuck Tarter (Michelle), Roddie Tarter, Eddie Tarter, Stephen Speights (Gary), Stephanie Hollinger (Doug), and Jennifer Binet (John); grandchildren Anthony and Jake Voulgarides, Zac Henderson, Jack, Beau and Lily Prince, Kelsey Gillespie, Heidi Gillespie Welfl, Lindsay Stotts and Kaylea Dubelbeis; 15 great grandchildren; numerous nieces and nephews; and LuLu, his faithful Shih Tzu companion.
A Celebration of Life was held on Friday, August 18, 2023 at Vestavia Hills Baptist Church, 2600 Vestavia Drive, Birmingham, Alabama, 35216. Visitation began at 3PM followed by the Celebration of Life service at 4PM. Chuck's ashes will be interred with military honors at Alabama National Cemetery, Montevallo, Alabama.
Charlotte Ann (Kline) Mann Gillespie, 66, of Gordon, Alabama, died unexpectedly on Wednesday, December 26, 2018 at home.
Charlotte was born May 24, 1952 in Elkton, MD, and lived in North East until 2014. Charlotte was a nurse at Veterans Affairs Administration, retiring after more than 30 years of dedicated service. In her spare time, she enjoyed painting, bird watching, fishing, and playing the slots. She was a life member of the VFW, joining August 10, 1999.
Survivors include her husband: Ronald Gillespie, of Gordon, AL; brothers: Frank "Doodle" Kline (Betty), Charles Kline (Devon), Henry Kline; uncle, Jack Falkenstein (Sue); stepdaughter, Jennifer Easterwood; three grandchildren; several cousins; nieces and nephews. She was proceeded in death by her parents: Henry F. Kline and Sara I.(Creswell) Kline; and brother, George P. Kline. Published Cecil Whig, Jan 2, 2019.
……………………….
D
D A Gillespie, b July 22, 1845. d May 17, 1894. Burial Liberty Hill Primitive Baptist Cemetery, Coosa Co, Alabama – 59th Ala Inf, Co B – Confederate Soldier
Dan C Gillespie b Jan 24, 1917 – d Feb 21, 1969 Shady Grove Cemetery, Lee, Alabama
Daniel Gillespie died Jan 27, 1848 at the residence of his daughter in Chambers Co, Alabama, a soldier of the Revolution in his 85th year. Born Ireland, he came to this country sometime before the beginning of the hostilities. He took up arms at age 15. After peace, he settled on Calhoun Creek, South Carolina  where he resided until 1831. He moved to Troup Co, Georgia and then in 42 or 43 he came to Alabama, leaving 9 children, 36 Grandchildren and 23 great grandchildren.
David Gillespie & wife, 1791 – 1870 Pleasant Hill Cemetery, Coosa, Alabama
David Z Gillespie Dec 27, 1897 – Aug 18, 1899 son of W J & W B Gillespie, Holly Branch (Olive Branch) Cemetery, Coosa Co, Alabama
Davis Gillespie died age 13. No dates. Alexander-Welborn Cemetery, Lawrence, Alabama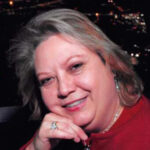 Debra Erlene Gillespie (Bailey), September 6, 1956 ~ June 1, 2023, 66 Years Old. Debra (Debbie) Bailey Gillespie, 66, of Huntsville, Alabama, passed away unexpectedly, but peacefully in her sleep while recovering from a medical procedure on June 1, 2023, at Crestwood Medical Center.
She is preceded in death by her father, Everett Bailey, and her stepfather, Dean Helser. She is survived by her mother Helen Helser, her loving husband Carroll Gillespie, their two sons Matthew (Jennifer) of Orlando, Florida, and Andy (Lydia) of Spring Hill, Tennessee, as well as four grandchildren: Haley, Aiden, Collin, and Hudson. She is also survived by her two brothers, Randy (Sharon), and Brian Bailey.
Debra was born on September 6, 1956, in Huntsville, Alabama to Helen and Everett Bailey. Debra attended Plevna Elementary School and Buckhorn High School in New Market where she graduated in 1974. Debra and her husband Carroll were married in 1974 and remained so for the rest of her life. Debra (Debbie) lived in the Huntsville area all her life. She worked most of her career at the SCI (Sanmina Corporation) for 27 consecutive years starting in 1986.
Debra had a green thumb. When the weather was nice and she wasn't at work, you could always find her in the yard, garden, garden section of a store, or at a greenhouse looking for new plants to add to her collection. When it was time to unwind, she enjoyed watching home renovation and cooking shows. Debra loved to travel with Carroll on their annual anniversary Vegas trips, where she enjoyed listening to the winning sounds of the slot machines.
A visitation was held at Hazel Green Funeral Home located at 13921 US-231-431 N, Hazel Green, Alabama on Monday, June 5, 2023, from 12:00 PM to 2:00 PM and Chapel service followed at 2 PM with Jason Reid officiating and burial at Pleasant Grove Cemetery, New Market, Alabama.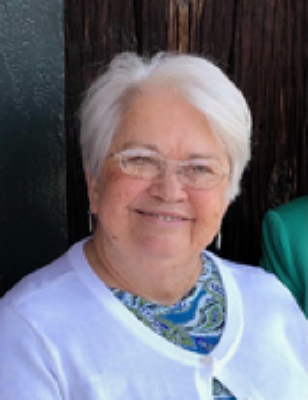 Diane (Keenum) Gillespie, Trinity, Alabama,   March 22, 1946 – Dec 21, 2022 , 76, went Home to be with her Savior while surrounded by family who returned the love she had so generously given. She was born to Charlie "Bud" and Mildred (Standridge) Keenum. She attended Speake School and married Marvin Gillespie on May 30,1964. While caring for their four children, Dianne faithfully served as a pastor's wife for over 24 years. Her servant heart loved people wherever she went. She drove a school bus for East Lawrence for 25 years, during which time she and Marvin became foster parents. They opened their home to several children including a bonus daughter, Michelle. Dianne was very proud of her children and their families; she set an example of service that was passed to her from her own parents. Her commitment to Christ was fostered at Enon Baptist Church as a child. She has been an active member of Family Baptist Church for over 10 years. Dianne is survived by her husband and children: Dana Davis (Reeder), Joel Gillespie (Tiffany), Ginger McComb (Matt), and Wendy Worlund (Doug); grandchildren: Meg Catherine McComb, Hannah Davis, Levi Gillespie, Cade McComb, Tristan Worlund, and Evie Worlund.
She is also survived by Carolyn Elaine Balch, Rita (Johnny) Wilson,  Martha Keenum, Ed Skelton, Charis Gillespie, Charles (Linda) Gillespie, Pam (Johnny) Moses, and Nick Gillespie. She leaves behind cherished nieces, nephews, and other extended family members. She was preceded in death by her parents and her brother Roger Keenum and Edd Balch, McKinney Skelton, George Thomas Gillespie, Gerald Graham and Carla Crosslin. Visitation was Monday, December 26th, from 6:00-8:00pm and service at 1:00 pm on Tuesday, December 27th, both at Family Baptist Church with Parkway Funeral directing.
E
Ellen Gillispie Dec 14, 1904 – July 2, 1938 Alexander-Wellborn Cemetery, Lawrence, Alabama
F
F C Gillispie Feb 11, 1844 – June 26, 1917 Pleasant Hill Cemetery, Coosa, Alabama
Flint C. Gillespie Sr., 93, passed away Friday, October 26, 2018, at Decatur Morgan Hospital. Funeral was October 30, 2018, at Parkway Funeral Home with Brother Daniel Gray and Brother Brent Gillespie officiating. Burial was in East Lawrence Memorial Gardens. He is survived by his wife of 67 years, Gladys Gillespie.
Photo: Flint with siblings made at a family reunion in about 1990; bottom row: James, Billy, and Wimpy. Top: Peggy, Mary Ann, Christine, Hambone, Myrtle and Flint. Not pictured is another sister, Opal. Published in The Moulton Advertiser,
Floyd A Gillespie Nov 15, 1908 – July 22, 1961 Vongile Gillespie July 13, 1921 – Nov 27,  2010 Enterprise City Cemetery, Coffee Co, Alabama
Francis C Gillespie Sept 13, 1862 – Oct 16, 1881, wife of J P Gillespie, Beulah Baptist Church Cemetery, Marshall Co, Alabama
G
Mrs Gail Skaggs Gillespie age 76 of Rainsville, AL passed away on Sunday, August 13, 2023 at her residence. Funeral service was held on Tuesday, August 15, 2023 at 12:00PM at Rainsville Funeral Home Chapel. Burial followed  in Mountain View Memory Gardens. Survivors: Son: Steven & Pam Skaggs, Daughter: Tina & Labron Whiteside, Sisters: Joyce Ramos, Beverly Williams, Regina Henderson. 4 Grandchildren and  5 Great Grandchildren.
Preceded in death by her Husband: Joe Gillespie, and her
Parents: Ray & Girt Williams. Visitation was on Monday, August 14th from 5:00 pmuntil 7:00 pm & Tuesday, August 15th from 10:00 am until 12:00 p, Burial  Mountain View Memorial Gardens.
George A Gillespie, b Dec 2, 1846. d Jan 27, 1924. Burial Oak Hill Cemetery, Prattville, Autauga Co, Alabama. 1st Ala Inf, Co H – Confederate Soldier
George D Gillespie June 21, 1898 – Nov 1, 1964 vet stone. Alabama PVC artillery corps, WW II. Jessie B Gillespie March 12, 1896 – April 25, 1967. Maplesville Cemetery, Chilton, Alabama
Gillespie baby born and died Dec 6, 1923, daughter of Grover Cleveland & Mary  Sallie Shelton Gillespie.  Note with record: Sallie was a daughter of Absalom Jeremiah (Bud) Shelton & Elizabeth Rebecca Willingham Shelton and the granddaughter of Martin van Buren Shelton. Sivley Cemetery, Lawrence Co, Alabama
Grover Cleveland Gillespie Oct 20, 1893 – Aug 20,1974  (son of Henry Warren Alexander & Roxanne Laura Gillespie. He married Mary Sallie Shelton. Sivley Cemetery, Lawrence Co, Alabama
H
Hannibal A Gillespie b 1839. d 1878 Blount Co, AB. Member of 4th Alabama Calvary.
I
Infant son of J P & Cora D Gillespie Sept 11, 1896 – Sept 11, 1896 Mt Vernon Missionary Church Cemetery, Marshall Co, Alabama
J
J H Gillespie Nov 20, 1889 – Nov 10, 1957 Alexander-Welborn Cemetery, Lawrence, Alabama
James Kelley Gillespie Sr, 82, of Millbrook, died Tuesday, May 21, 2019 at Prattsville Baptist Hospit, al. He was born on Friday, Aug 14, 1936 in Clilton Co, AL, so of the late Walter Kelly Gillespie and the late Mary Ethel Corley Gillespie. Surviving are his wife, Sue Gillespie of Millbrook; sons Richard Lee Gillespie; David Earl (Jennifer) Gillespie; grandchildren: Daniel Gilmore, Chris Gillespie, Stephen Gillespie, Jayden Gillespie, Brittany Flores, Sean Gillespie, Heather Gillespie, Summer Gillespie; sister Betty Ellison.
He was predeceased by his son, James Kelly Gillespie, Jr and grandson, Richard Gillespie.
Service May 24th at River of Life Church, Deatsville, Alabama at 11 am with Rev Nick Edwards officiating.
………………………………………………………………………………………………..
James Arthur Gillespie Dec 11, 1921 – Dec 29, 2001 Sardis Cemetery, Henry Co, Alabama
James L Gillespie b Feb 4, 1841. d Aug 18, 1898. Burial First Baptist Church Cemetery, Boaz, Marshall Co, Alabama. 56th Georgia Inf, Co C – Confederate Soldier
James M Gillespie birth June 6, 1845 death Nov 8, 1914 Pleasant Hill Church Cemetery, Coosa Co, Alabama  PVT Co D 59th Reg AL Inf CSA
James Mathews Gillespie b Oct 11, 1838. d July 10, 1920 Friendship U Methodist Church Cemetery, Gardendale, Jefferson Co, Alabama.  58th Ala Inf, Co C – Confederate Soldier
Jessie M Gillespie April 27, 1916 – no date. Nelson R Gillespie, Sr Jan 1, 1916 – Jan 16, 2000 White Pond Baptist Church Cemetery,  Autauga, Alabama
John Gillespie June 8, 1879 – Aug 28, 1942 Sivley Cemetery, Lawrence Co,  Alabama
John D Gillespie July 22 – July 27, 1912 Alexander-Welborn Cemetery, Lawrence Co, Alabama
John D Gillespie Sept 29, 1955 – Jan 10, 2006 PVC US ARMY. Fort Mitchell National Cemetery, Russell Co, Alabama
John P Gillespie Sept 21, 1855 – March 11, 1887 s/o J L Gillespie & M L Gillespie, Wood Family Cemetery, Jefferson Co, Alabama
John W Gillespie Nov 24, 1857 – July 24, 1948 Pleasant Hill Church Cemetery, Coosa Co, Alabama
L
Laura Hatchett Gillespie Feb 2, 1888 – June 19, 1964 Pleasant Hill Church Cemetery, Coosa Co, Alabama
Lela Gillespie death Oct 18, 1940 age 74 yrs. Tall County, AB. Burial Langley Funeral Home Record, Tallapposa Co, Alabama
Louis & Louise Gillespie born and died Aug 15, 1947. Twins of Ralph & Barbara Gillespie. Sivley Cemetery, Lawrence Co, Alabama
Lucy Johnson Gillespie 1796 – Aug 31, 1886 Chalybeate Methodist Cemetery, Lawrence, Alabama
M
Marian Gillespie Oct 29, 1846 – June 13, 1847 Old Belmont Cemetery, Belmont, Sumter, Alabama
Martha Gillespie Dec 10, 1884 – Nov 5, 1890 Alexander-Welborn Cemetery, Lawrence, Alabama
Martha Gills Gillespie May 10, 1849 – Dec 5, 1944 Pleasant Hill Church Cemetery, Coosa Co, Alabama
Mary McRee Gillespie death Feb 19, 1859 age 74. Old Belmont Cemetery, Belmont, Sumpter, Alabama
Matteline Gillespie March 19, 1910 – May 15, 2001 Pleasant Hill Church Cemetery, Coosa Co, Alabama
Mattie E Gillespie May 10, 1849 – Dec 5, 1944 Pleasant Cemetery, Coosa, Alabama
Mildred Rudd Gillespie b Feb 4, 1913 – d Feb 24, 1996 Shady Grove Cemetery, Lee, Alabama
Minnie E Gillespie Jan 18, 1910 – July 25, 1994 (wife of Paul J Gillespie. Married Sept 28, 1928). Sivley Cemetery, Lawrence Co, Alabama
N
Narcissa J Gillespie death October 25, 1861. Spouse A M Gillespie, parents Joseph & Temperance Gillespie.  Union Springs, Alabama
P
Paul J Gillespie Aug 18,1908 – Oct 3, 1993 Sivley Cemetery, Lawrence Co, Alabama
R
Roy J Gillespie Nov 22, 1904 – March 1, 1977 (James/Gillespie lot) Nora C Gillespie June 16, 1881 – April 19, 1973 Morris Cemetery, Jefferson Co.
S
Sadie Irene Gillespie April 17, 1908 – Nov 11, 1908 Pleasant Hill Church Cemetery, Coosa Co, Alabama
Sallie F Gillespie, wife of P M Gillespie and daughter of J W & F A Farley Dec 18, 1862 – Aug 10, 1887 Farley Cemetery, Madison, Alabama
Sallie S Gillespie March 21, 1891 – Dec 28, 1974 (wife of Grover Cleveland Gillespie. Sivley Cemetery, Lawrence Co, Alabama
Sarah Pride Gillespie, wife of William Gillespie, daughter of Colonel Isaac & Polly Lane, born in Wake Co, NC Nov 13, 1812. Died in Morgan Co, Alabama March 27,1835 Lane Cemetery, Colbert Co, Alabama
Sherril  Barnett Gillespie March 13, 1915 – July 21, 1947 Pleasant Hill Cemetery, Coosa, Alabama
Stephen Gillespie b Nov 15, 1837 d April 29, 1900. Gillespie Cemetery, Lawrence Co, Alabama.  35th Ala Inf Co C – Confederate Soldier
T
Thomas Gillespie Aug 24, 1818 – Jan 17, 1885 Pleasant Cemetery, Coosa, Alabama. PVT Co B, 59 AL Reg, CSA – Confederate Soldier
Thomas Andrew Gillespie, born Oct 10, 1954, died,  age 68, of Montgomery, Alabama passed away on Tuesday, January 10, 2023. A private family memorial was held at a  later date.
Thomas William Gillespie "Toonie" March 2, 1884 – Feb 10, 1964 Pleasant Hill Church Cemetery, Coosa Co, Alabama
W
W I Gillespie May 15, 1876 – Nov 2, 1944 (buried next to Nelson & Jessie) White Pond Baptist Church Cemetery, Autauga, Alabama
Willard Gillespie Feb 21, 1917 – Oct 21, 1920 Sivley Cemetery, Lawrence Co, Alabama
William James Gillespie was born on February 27, 1928 and passed away on August 22, 2018.  Johns-Ridout's Funeral Parlors.
---
Gordon Gillespie KERR, Sr b Sept 10, 1922 – d Oct 1, 1977 Springhill Graveyard, Mobile, Alabama
Vera Gillespie WILLIAMSON 1901 – 1993 Calvin Weaver Williamson 1888 – 1968 Elizabeth Primitive Baptist Church Cemetery, Butler, Alabama
---
Record Count: 70
Source: AlabamaGenWeb; Dignity Memorials; Sandoz Teszler College Library.  Trinity Archive, Legacy