B
Betty Lee Gillespie May 22, 1921 – Dec 28, 2003 Hugoton Cemetery, Stevens Co, Kansas
C
Catherine A Gillespie (Kate) April 23, 1926 – April 22, 2005  Leoti Cemetery, Wichita County, Kansas
CF Gillespie death Oct 26, 1904 belonged to a lodge at Parson, Labette Co, Kansas
C P Gillespie death Jan 1918 belonged to lodge  at Glen Elder, Mitchell County, Kansas
D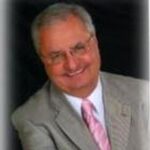 Donald Martin Gillespie, July 21, 1953 – June 24, 2010 .  Donald Martin Gillespie was born July 21, 1953, in Quinter, KS, to the late Varney 'Pete' and Margaret (Schurr) Gillespie. He passed away Thursday, June 24, 2010, in the Gove County Medical Center at Quinter, at the age of 56. As a young child, Don and his family resided in Grainfield where he attended elementary school, and graduated from Wheatland High School in 1971. In 1973, he earned an associates degree from Colby Community College. He then worked for the Kansas Department of Transportation from 1973 to 1987.
On May 16, 1981, Don was united in marriage to Linda Kay Heier in Park. They made their home on a farm south of Park and he became a full time farmer after his father's passing in 1987. Don later completed the Residential Electrician Course from North Central Technical College in Hays and started operating his own company known as Gillespie Electric. He enjoyed wiring and helping others in between his farming duties.
Those left to mourn his passing are his wife, Linda, of Park; his sister, Patricia 'Patsy' Mendenhall and husband, Terry, of Gove; and many nieces and nephews. His parents and a sister, Karan Kay Gillespie preceded him in death.
Don had a huge heart and his love for animals and people, especially children, was evident when he supplied candy and popsicles to the school children. He treasured the smiles on their faces. His greatest attribute was his sense of humor and no one was exempt from his joking and teasing. In his spare time, Don enjoyed reading and watching history shows.
Visitation for Don was held 5:00-7:30 PM Monday, June 28, 2010 at Schmitt Funeral Home in Quinter. KS with vigil service at 7:30.
Donnie L Gillespie July 6, 1937-    Alice M Sept 21, 1943 – May 7, 2009 Coffeyville, KS. Married August 16, 1974. Pumpkin Creek Cemetery, Montgomery Co, Kansas
E
Elizabeth W Gillespie Bickerdyke Cemetery, Ellsworth Co, Kansas -"This cemetery is connected with the Bickerdyke Home for widows and orphans of Civil War Veterans. It consisted of a 25 room hospital, 30 room barracks, 15 brick cottages and a 8 room cottage for the staff. 32 women were buried here from 1902 – 1919. The names are inscribed on one stone."
F
Frank V Gillespie Oct 4, 1861 – May 9, 1920 Oak Hill Cemetery, Atchison Co, Kansas
G
George R Gillespie 1878 – 1944 Elm Grove Cemetery, Labette Co, Kansas
Glenn E Gillespie March 3, 1916 – March 20, 2003 Hugoton Cemetery, Stevens Co, Kansas
Grace Gillespie 1893 – 1976 Hugoton Cemetery, Stevens Co, Kansas  "Mother"
H
Helen Gillespie 1909 – 1911. Nellie, wife of R H Gillespie, 1876 – 1914. Ward W 1897 – 1918. Union Cemetery, Montgomery Co, Kansas
Helen R Gillespie  Union Cemetery, Montgomery Co, Kansas
J
J I Gillespie death Jan 28, 1909 belonged to lodge in Niles, Ottawa Co, Kansas
J W Gillespie death June 20, 1908 belonged to lodge at Norton, Norton Co, Kansas
K
Kenneth Adrain Gillespie July 22, 1917 – Nov 3, 1982 Veteran World War II & Korean War. Aviation Boatswain's Mate Third Class US Navy
L
Lauretta Glenora Gillespie  March 30, 1921 – Dec 13, 2003  Notes: m Arthur Marshall Gillespie 1938 at Coffeyville. Elm Grove Cemetery, Labette County, Kansas
Leo O Gillespie death Dec 24, 1965 belonged to lodge at Le Roy, Coffey Co, Kansas
R
Roy E Gillespie 1885 – 1937 Hugoton Cemetery, Stevens County, Kansas
T
Thomas Gillespie Jan 11, 1904 – June 5, 1998  Margaret M 1909 – 2006 Elkhart Cemetery, Morton Co, Kansas
---
Record Count: 20
Source: KansasGravestones.org; Kansas Name Index, Funeral Home Obituaries