C

Cindra Rae Stevenson Gillespie, 66, of Cleveland, passed away on Saturday, Aug. 11, 2018, in local hospital. She was a member of Shenandoah Baptist Church, where she and her husband were the directors of the DEAF ministries. She was active in the music and the Sunday school ministry. She also served as a volunteer at the Shenandoah Haven for Girls.
She was preceded in death by her parents, James Jobe Stevenson and Glenna Mae Angle Stevenson.
She is survived by her husband, Roger Dale Gillespie of Cleveland; children, Joel Gillespie of Anchor Point, Alaska, and Jana Rae Misner and husband, Charles, of Cleveland; daughter-in-law, Daovon Dotson and husband, Jason, of Cleveland; six grandchildren, Jasmine and Lanoi Gillespie, Jackson Dotson and Piper, Chevy and Kamden Misner, all of Cleveland; two sisters, Nancy Kay Stevenson Wells and husband, James, of Carmel, Ind., and Susan Carol Stevenson Petty and husband, Ron, of Marshall, Mich.; and several nieces and nephews.
One of her passions was serving the deaf and hearing impaired community. She was the chairperson for the Chattanooga Chapter of the Registered Interpreters for Deaf (CCRID) for several years. She also founded a chapter in Ohio. The funeral will be held at 7 p.m. on Thursday, Aug. 16, 2018, at Shenandoah Baptist Church with the Rev. Joshua Grubbs and the Rev. David Gamble officiating.
The family will receive friends from  5 to 7 p.m. at the church prior to the service. A Celebration of Life will be held in Covington, Ohio, at Bridges-Stocker-Fraley Funeral Home, 160 N. High St., Covington OH, 45318, on Saturday, Aug. 18, 2018, at noon, with their former pastor, Dr. Roger Green, officiating. The family will receive friends from 10 a.m. to noon on Saturday at the funeral home prior to the service. Interment will follow in Miami Memorial Park in Covington.
E
Elva Marie Adkins Gillespie,  97, of Burlington, Ohio, formerly of East Lynn, W.Va., went home to be with her Lord  on  Saturday, February 13, 2016. She was born March 31, 1918, a daughter of the late Elbert and Olga Adkins. Her husband, Lee Trinkle Gillespie also preceded her in death along with four sisters, Blanche Morris, Edith Bennett, Opal Strogilos and Leona Cremeans, and six brothers, Robert, Paris, Orville, Ersie, Cornis and Delmer Ray Adkins. Survivors include her sisters Vera Fox and Louise Adkins, both of Burlington, and Betty Adkins of Wayne; one brother, Ollin (Bonnie) Adkins of Maryland; grandchildren LeAnna (Daniel) Ball of Louisa, Ky., Danielle Kitts and fiancé Eric of Coldwater, Mich., Daniel Stephens, Tiffany Berry, Chris Clay, all of Wayne, and David Skeens; two great-grandsons, Rylee Adkins and Evan Ball; one great-granddaughter, Taylor Ball; 13 nieces and nephews including her caregiver, Winfred DeLoach, and Eugene (Emma Ray) Adkins; and a host of family and friends. Funeral services  1 p.m. Friday, February 19, 2016, at Johnson Tiller Funeral Home, Wayne,   Burial  in the Everett Adkins Cemetery.
F
Frank A Gillespie, III, entered his eternal resting place on January 6, 2023. He was born July 18, 1946, in Painesville, Ohio. Frank graduated from Harding High School, Fairport Harbor Ohio, in 1964, attended Ohio Northern University, College of Engineering in Ada, Ohio in 1965, majoring in Mechanical Engineering. He completed his TRW, Inc. machinist apprenticeship program in Cleveland, graduating in 1970. He was then transferred from TRW, Inc. to Houston, Texas. After several years as a machinist, he became a Machine Tool Sales Representative for many companies in Texas, Louisiana, Oklahoma, and Arkansas, and was president of his own company Gillco ManufacturingTechniques, Inc. until his retirement in 2017. Frank served as Municipal Judge for the City of Shenandoah from 1978-1985. He was honored to be asked to serve in that position. Frank loved to sing and was involved in several Barbershop Quartet groups through the years. He received great pleasure using his beautiful voice to praise God in the Oak Ridge Baptist Church choir in Spring, Texas, and since 2001 in the Crossroads Baptist Church choir in the Woodlands, Texas. He participated in and led many Bible studies through the years including Bible Study Fellowship, Promise Keepers, Experiencing God, TNBS, and taught a 10th grade Sunday School class for several years. He loved learning from and studying the Bible.
Frank was preceded in death by his parents Frank and Jean Gillespie and his sisters Barbara Gillespie Wurthmann and Dorothy Gillespie Sholtis. He is survived to cherish his memory by his loving wife of 49 years, Carol, Shenandoah, Texas, his children Melissa Gillespie Davis (John), Willis, Texas, Frank "Chip" Gillespie, IV (Jeanette), the Woodlands, Texas, his grandchildren Maric Gillespie, Tobi Gillespie, Jude Gillespie, his sister Estella Kangos (Steve), Tomball, Texas, and many loving and special relatives and friends. Frank's Celebration of Life service  held on January 21, 2023, at 11:00 a.m. at Chapel in the Woods, One Fellowship Drive, The Woodlands, Texas.
H
Howard K. Cusick, 55, of Petersburg, Ohio took his first breath in Heaven at 4:59 p.m. on Monday, March 25, 2019 at the Cleveland Clinic. Howard was born, December 22, 1963 in Salem, a son of Dolores and William Clay and the late Howard K. Cusick. He was a jack of all trades and worked many jobs over the years.
He was a member of the New Springfield Church of God and the Christian Motorcycle Association. Howard enjoyed anything that had a motor, hunting, fishing and spending time with his grandchildren. He had a huge heart and was well known to go above and beyond to help anyone that he could.
Howard is survived by his wife, the former Tamra "Tammy" Gillespie, whom he married, July 23, 1982; three daughters, Falon (Dale) Cusick-Lowe of Petersburg, Haley (Austin) Cusick-Bussey of Petersburg and Kacey Cusick of Petersburg; his mother, Delores (William) Clay of New Springfield; father-in-law, Thomas Whitfield of New Springfield; three sisters, Lori (Chris) Toot of East Palestine, Lou Ann (Paul) Kraus of East Palestine and Brenda (Dan) Gremba of East Palestine; an uncle, Stanley (Debbie) Cusick of Lisbon; a grandson, DJ "Ozzman" Lowe; a granddaughter, Dani Lynn Bussey and a grandson, Jase Howard Bussey on the way and many other close family members and friends. He was preceded in death by his father, Howard Keith Cusick, Sr; mother-in-law, Marlyn Gillespie Whitefield; grandparents and his fishing buddy and partner in crime, Uncle Carl. Visitation will be held from 11:00 a.m. – 1:00 p.m. on Saturday, March 30, 2019 at the New Springfield Church of God. A funeral service will be held at 1:00 p.m. on Saturday, March 30, 2019 at the church with Pastor Jonathan Holloway officiating. Burial will follow at Emmanuel Lutheran Church Cemetery, New Springfield.
J
James A Gillespie, East Liverpool, Ohio, 94, of Newell passed away on Thursday, December 29, 2022 at Crossroads Assisted Living where he resided for almost 10 years. James was born in Holly, WV on April 20, 1928 a son of the late Arthur and Hester (Bragg) Gillespie. He worked as a foreman in the warehouse at Homer Laughlin for over 40 years retiring in 1991. After retiring he enjoyed spending time with his family and grandchildren. He enjoyed walking for exercise, socialization and traveling to visit friends and family. As attested by many Crossroads employees, Jim was quick witted with one liners that always brought a smile to their faces. He was a veteran of the US Army proudly serving during the Korean Conflict.
Preceding James in death were his loving wife Mildred Gillespie in June of 2000; daughter Brenda Rice, two sisters Juanita Harper and Rosella Squires; an infant sister; two brothers Junior Gillespie and Lyle Gillespie; five brothers-in-law Ralph Mattern, Ernie Rowand, Dave Fone, Cecil Harper and Jack Pitts; sister-in-law Sue Gillespie and son-in-law Lee Rice.
Left to cherish his memory are his two sons James Gillespie, Jr. and his wife Sharon and Tim Gillespie and his wife Joy; daughter Carolyn "Susie" Reed and her husband Bill; daughter-in-law Cindy Rice; thirteen beloved grandchildren Michelle Beatty and her husband Mark, Jason Gillespie and his companion Shelly Mills, Shannon Hendricks and her husband Brad, Jessica Smith and her companion Broda McCoy, Shannon LaFond and her husband Bryan, B.J. "Will" Reed and his wife Sarah, Melissa Flowers and her husband Dave, Brendan Reed and his companion Jill Marsteller, Michael Reed, Cody Gillespie, Joel Gillespie, Abi Buchheit and her husband Gregg and Andrew Rice and his companion Sydney Tray; many great grandchildren; one great great grandson; brother Silvester Gillespie; five sisters Delores Mattern, Maxine Mellinger and her husband George, Bessie Rowand, Myrtle Fone and Linda Pitts and brother-in-law Arol Squires.
Friends visited at the Dawson Funeral Home on Sunday where the family was present from 2 to 4 and 6 to 8 p.m. Rev. Rick Tinsky of New Cumberland Christian Church conducted a service at the funeral home on Tuesday at 10 a.m. Burial at Shadow Lawn Memory Gardens where Tri State Veterans Burial Group will conduct Military Honors.
M
Michael R. Gillespie, 33, of Huron, Ohio passed away unexpectedly Friday, Jan. 11, 2019, in his residence.
He was born Aug. 9, 1985, in Sandusky. He graduated from Huron High School in 2005. Michael loved making breakfast for his kids; fishing with his uncle Bill and cousin Dustin; working on cars with his stepdad; going to demolition derbies with his son Owen; watching "Supernatural" with his daughter Leah; watching "Stranger Things" with his kids; loved to snuggle with his kids Lexi and Paige; he liked being on time for things; and loved eating hot wings with his kids.
He is survived by the mother of his children, Kelly (Netherland) Gillespie of Sandusky; four children, Leah, Alexis, Paige, and Owen; his mother and stepfather, Carol and James Melville of Huron; and a niece, Hannah Zander. Michael is preceded in death by his grandparents, Harold and Rosemary Faulkner; and a sister, Rosemary Zander.
N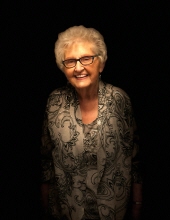 Nollis Jean Gillespie, Amelia, Ohio. Sept 15, 1931 – December 20, 2022. 91, of Amelia, passed away at Hospice of Cincinnati Blue Ash. She was born  in Royalton, Kentucky, the daughter of the late Dee and Ella Carpenter. She was preceded in death by her parents, husband, Vernon Gillespie, son, Ronnie Lee Gillespie, siblings, Kenneth Marshall, Danny Marshall, and Delmar Marshall.
She is survived by her children, Shara Bell (Howard), Hellan Hanauer (Ken), Connie Carter (Frank), Pam Wanninger (Richard), John Gillespie (Cindy), Monty Gillespie (LIsa), and Tim Gillespie (Sara); 29 grandchildren and 47 great-grandchildren; siblings, Emerson Marshall and Donnie Marshall; numerous nieces and nephews.
Friends and family visitation was held at Withamsville Church of Christ, 846 Ohio PIke, Cincinnati on Wednesday, December 28 from 10:00 am until time of funeral service on Wednesday at 12 Noon. Interment Graceland Memorial Gardens.
P
Paul D Gillespie, 60, of Newark, passed away Tuesday, July 10, 2018 at his residence, surrounded by his loving family. Paul was preceded in death by his parents: Arnold and Virginia Gillespie; by his sisters Peggy, his twin Penny, and Connie; brothers Billy Joe, Arnold Jr, Jimmy, and Everett.
He is survived by his loving finance Pam Davis, his son, Derrick Gillespie (Kristin); daughter Richelle Gillespie; sisters Holly (Jeff) Clark, and Kelly Gillespie;  brothers Randy Gillespie, Dennis Gillespie (Candace), and John Gillespie. Cremation. No formal service. A celebration of life at a later date.
R
Ralph Raymond Gillespie, 84 yrs., passed away Monday, February 10, 2020, at his residence in Newton Falls, OHIO  with his loving family by his side. He was born September 16, 1935, in Windham, Ohio, the son of the late Ralph and Mary Gillespie of Newton Falls.
Ralph married the love of his life, Violet June Haney, on April 23, 1954 and they have been married for 65 wonderful years. Ralph and Violet lived all of their married life in Newton Falls, Ohio, where they raised their three children. Ralph was very active in the community where he was a member of the Newton Falls Jaycees, Newton Falls School Board and he served 8 years on City Council.
When Ralph was not serving the community, he had a vast love for sports. He was a state track meet finalist, played basketball, baseball, bowled and his greatest love was the game of GOLF. When he was not playing the sport, he was supporting his children and grandchildren in all of their athletic endeavors. Ralph never missed a game. Ralph loved watching all Ohio sports in the Ohio State Buckeyes, Cleveland Browns, Cavaliers and Indians.
Memories of Ralph will be carried on by his loving wife, Violet, of Newton Falls; one son: Michael (Darcy) Gillespie of Newton Falls; two daughters: Beth (Mark) Medallis of Newton Falls and Tammy (Philip) Blandine of Newton Falls; two sisters: Irma (Tony) Shields of Chicago and Norma (the late Norman) Shannon of Lake Lure, North Carolina. Ralph has six loving grandchildren: Ryan (Billie) Gillespie of Cortland; Matthew (Krista) Gillespie of Williamsburg, Virginia.; Eric Medallis of Arizona; Todd Medallis of Newton Falls and two granddaughters Taylor and Tori Blandine of Newton Falls. Ralph has four adoring great-grandchildren Rylie and Landon (Ryan) Gillespie; Jayden and Peyton (Matthew) Gillespie and one great-grandchild on the way.
Ralph was preceded in death by his parents Ralph and Mary Gillespie; sister Mary Louise Sewell; and brother-in-law Norman Shannon.
R. Harold Gillespie, age 85 of Baltimore, died November 14, 2018, at his sister's residence in Logan.  He was born to the late Harrison and Marry Hammner Gillespie on July 2 1933. He was a member of New Zion United Methodist Church.  Harold was the owner and operator of "Sis and Harold's Pizza" in Baltimore, along with his late wife, Virginia.  He worked for Cotton Lumber for 14 years, then started his own vending business all prior to "Sis and Harold's Pizza".  He was always doing something, never stopping, and enjoyed listening to bluegrass and spending time with family and friends. Harold will be greatly missed by all who knew him.
He is survived by his son, James Gillespie; four grandchildren; brothers, Dairl Gillespie, Charles (Carol) Gillespie, Larry (Jeannie), and Dale Gillespie; and sisters, Ella Jackson and Deanna (Rick) Rausch.
Harold was preceded in death by his wife , Virginia Gillespie; parents; and brothers, Lawrence, Carroll, and Ronald Gillespie.
A funeral service will be at 11 a.m. on Monday, November 19, 2018, at the Johnson-Smith Funeral Home. Family and friends may call 2 hours prior from 9 until the time of service at the funeral home on Monday.  Burial will follow the service at Concord Cemetery in Grove City.
S
Sharon Lynne Gillespie, 82, of Bowling Green passed away Monday, May 13, 2019 surrounded by her loving family. Sharon was born on November 15, 1936 to the late William Robert and Evelyn June (Otley) Gillespie.
Sharon is survived by her sons: Brad (Rachel) Eckhart and Brett Eckhart of Bowling Green, his daughter and her beloved granddaughter Jocelyn Eckhart; Brother Robert (Jean) Gillespie; Aunt Martha Foster;
Nephew Adam (Andrea) Gillespie, their sons, Kade and Silas; niece Michelle Gillespie, her children Keegan and Grace; cousins Janis Long, Tommy Long, Marilyn Long Smith, Sandie Sanford, Luke Sanford, Haley Sanford, Susan Engle and Sallie Briggs;
Along with her parents Sharon was preceded in death by son Robert W. Eckhart; daughter Lyndel Avery; nephews: Richard Alex & Robert John Gillespie as well as many other cherished friends and family.
Sharon was a 1982 graduate of Bowling Green State University. Having been a teacher for many years, she went back to school earning her Bachelors of Science in Education degree. She worked for Petti's Alpine Village restaurant, the Elks Lodge and GTE as a switchboard operator in Bowling Green. In 1984 she decided to change careers, working as an apartment manager and leasing agent, finishing her 28-year career at Winthrop Terrace Apartments, retiring in 2012.
Sharon was a member of the BG Apartment Association, the BGSU Alumni Association, the Beta Sigma Phi Sorority, and the Red Hat Society. She enjoyed dancing and was a part of Liturgical Dance at Trinity United Methodist as well as Tap Dancing at Julies Dance Studio. Above all she was known for her quick wit, sense of humor, and historic knowledge of all things (and people) in Bowling Green.
The family would like to thank St. Clare Commons and Bridge Hospice for their exceptional care.  Memorial contribution in Sharon's honor may be gifted to Bridge Hospice or the Wood County Library, where she spent much time supporting her love of reading.
---
Record Count: 11
Source of Records:  Online newspaper obits, especially My Valley Tributes; funeral home websites. Tribute Archives. Washington Post