A
Allien B Gillespie death Dec 14,1976 Carter Co, Oklahoma
Anna E Gillespie death Nov 24, 1914 Creek Co, Oklahoma
B
Barbara E Gillespie death Sept 5, 1927 Beaver Co, Oklahoma
Bertha Lee Gillespie Sept 21, 2012 Comanche Co, Oklahoma
Betty Gillespie death March 18,1982 Carter Co, Oklahoma
Buel Gillespie death July 15, 1918 Comanche Co, Oklahoma
C
Catherine L Gillespie death Dec 13, 1963 Custer Co, Oklahoma
Charles Gillespie death Feb 26, 1981 Carter Co, Oklahoma
Charles L Gillespie death Dec 1, 1999 Carter Co, Oklahoma
Christine Gillespie death May 11, 1976 Comanche Co, Oklahoma
Clifton P Gillespie death Oct 19,1963 Cleveland Co, Oklahoma
D
Della Gillespie death Oct 10,1947 Craig Co, Oklahoma
Dena L Gillespie death March 8,1970 Carter Co, Oklahoma
Donald M Gillespie death March 26, 1996 Carter Co, Oklahoma
E
Ellen L Gillespie death Nov 27, 1964 Carter Co, Oklahoma
Eula M Gillespie death July 6, 1974 Comanche Co, Oklahoma
F
Florene Gillespie death Dec 12, 1992 Cherokee Co, Oklahoma
G
Gary Don Gillespie died May 11, 2013 Bryan Co, Oklahoma
Georgia A Gillespie death June 24,1982 Carter Co, Oklahoma
"Gillespie" died May 2, 1924 Beaver Co, Oklahoma
Glenn C Gillespie death March 11, 1959 Creek Co, Oklahoma
Grant Gillespie death Dec 30, 1950 Craig Co, Oklahoma
H
Holden T Gillespie death March 2, 1957 Craig Co, Oklahoma
J
Janice A Gillespie death June 15, 1949 Caddo Co, Oklahoma
Jean M Gillespie death Dec 20, 1992 Comanche Co, Oklahoma
Joe Gillespie death March 16, 1938 Creek Co, Oklahoma
K
Kacheta L Gillespie death Jan 31, 2002 Comanche Co, Oklahoma
Kino Gillespie (f)  death Nov 16, 2003 Comanche Co, Oklahoma
L
Lanita Kaye Gillespie death Oct 7, 2006 Cleveland Co, Oklahoma
Laura Gillespie death Feb 22, 1999 Cleveland Co, Oklahoma
Laura E Gillespie death June 8, 2002 Beckham Co, Oklahoma
Laura Etta Gillespie died May 23, 2014 Bryan Co, Oklahoma
L D Gillespie death Jan 4, 1945 Carter Co, Oklahoma
Leila Margaret Gillespie death March 24, 2014 Carter Co, Oklahoma
Linda Gillespie,  Nov 10, 1947 – Nov 5, 2018.   Newcastle, Oklahoma City, Linda passed away Nov. 5, 2018. She was preceded in death by her parents. Linda is survived by 1 son; 1 daughter; 2 grandchildren; 2 sisters; 2 brothers; as well as multiple family members. Family & Friends gathering will be Fri. 4-8 PM at the funeral home. Linda's memorial service will be 10 AM Sat., Nov. 10, 2018 at the funeral home. 
M
Mary E Gillespie death June 17, 1994 Cleveland Co, Oklahoma
R
Robert V Gillespie death Oct 7, 1982 Comanche Co, Oklahoma
Roy Lynn Gillespie death August 1, 2014 Creek Co, Oklahoma
Roy M Gillespie death Nov 4, 1979 Comanche Co, Oklahoma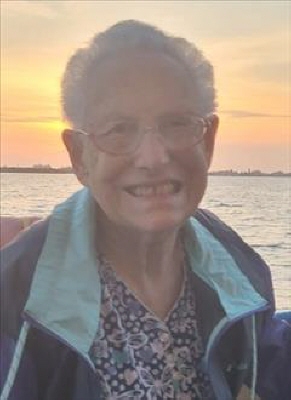 Ruth Betty Gillespie. Wewoka, Oklahoma. Feb 25, 1938 – December 22, 2022. age 84, passed away in Shawnee, OK. She was born 8 in New York to the late Charles Goldblatt and Lillian (Hoffman) Goldblatt. She graduated in California and worked in Home Health for many years. She is preceded in death by her parents, husband, Russell Gillespie, grandchild, Kevin Frets, brother, Fred Goldblatt.
Ruth is survived by her children, Leonard Gillespie, of California, Ronald and Sharyl Gillespie of Oregon, Rochelle and Bob Crockett of Wewoka, OK, Mark and Mary Levinberg of California, along with numerous grandchildren and great grandchildren, other relatives and friends.
S
Samanatha Gillespie death Jan 2, 1930 Custer Co, Oklahoma
Susie M Gillespie death Jan 30, 1972 Caddo Co, Oklahoma
T
Timothy David Gillespie death June 6, 2010 Carter Co, Oklahoma
U
Ulysses Grant Synder Gillespie death May 22, 2005 Creek Co, Oklahoma
W
Warren G Gillespie death March 18,1976 Comanche Co, Oklahoma
William Gillespie death Oct 4, 1944 Custer Co, Oklahoma
William J Gillespie death March 20, 1910 Creek Co, Oklahoma
William W Gillespie death March 2, 1981 Carter Co, Oklahoma
Winfield S Gillespie death Jan 15, 1953 Custer Co, Oklahoma
---
Record Count: 49
Source:  OK2Explore website; newspaper obits; Tribute Archives