A
Andrew Jackson Gillespie 1879 –1948  h/o Jennie Ellen Riffle, burial Aumsville Cemetery, Marion Co, Oregon
Arda A Gillespie 1919 – 2008 Lee Mission Cemetery, Marion Co, Oregon
B
Baby Gillespie 1898 – 1898 Crystal Lake Masonic Cemetery, Benton,  Co Oregon
C
Clifford J Gillespie 1941 – 1996 Aurmsville Cemetery, Marion Co, Oregon
E
Edward Gillespie death Sept 22, 1887 City of Portland, Oregon
Elizabeth Gillespie death Dec 8, 1906 City of Portland, Oregon
Elmer "Doc"Gillespie  – see Elmer Donald
Elmer Donald Gillespie b. June 2, 1922 Colorado. d July 16, 1990 Aurmsville Cemetery, Marion Co, Oregon. Son of Andrew Jackson Gillespie & Jennie E Riffle
Ethel A Gillespie b Aug 27, 1883. d July 2, 1956  James G Jan 18, 1880 – June 20, 1962 Twin Oaks (Turner) Cemetery, Marion Co, Oregon
F
Florence D Gillespie death March 25, 1916 City of Portland, Oregon
Frances R Gillespie 1933-    Max R Oct 7, 1932 – Nov 26, 2005, Taft Pioneer Cemetery, Lincoln Co, Oregon
Francis J Gillespie b Feb 19, 1916 – d Nov 5 ,1987 Bethel Cemetery, Polk Co, Oregon
G
George B Gillespie Sept 1892 North Dakota – April 4, 1971 Lee Mission (Salem) Cemetery, Marion Co, Oregon
Grace Alma Gillespie July 9, 1913 – July 25, 1991 Linn Co. Belcrest Memorial Park Cemetery, Marion Co, Oregon
H
Halla D Gillespie 1879 – July 24, 1969 Linn Co. Belcrest Memorial Park Cemetery, Marion Co, Oregon
Harold J Gillespie Dec 22, 1907 – July 24, 1990 Leona Evelyn  May 1, 1910 Salem, Marion Co – July 27, 2007 California.  Belcrest Memorial Park Cemetery, Marion Co, Oregon
Helen W Gillespie Feb 1892 Ferndale, California – March 19, 1974  George B . Lee Mission (Salem) Cemetery, Marion Co, Oregon
Henry D Gillespie  Sg US Army World War II June 24, 1923 – Nov 15, 2007 Purple Heart. Mildred L Gillespie Nov 26, 1926 South Dakota – Sept 10, 2008. Rest Lawn Memorial Gardens Cemetery, Polk Co, Oregon
J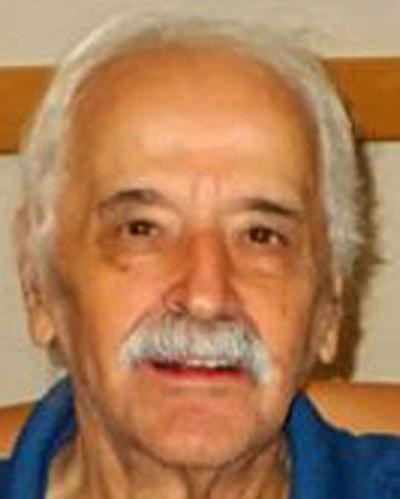 Jack Orville Gillespie of Albany, June 20, 1931 — November 23, 2018
Jack Orville Gillespie, age 87, passed away on Friday, November 23, 2018, at the Lydia's House care facility at the Mennonite Village retirement community in Albany. He was born in Albany on June 20, 1931, to George and Gladys Gillespie. After graduating high school in 1949, Jack joined the Air Force. After his stint in the military, he moved to Southern California and became a printer/compositor for newspapers in Camarillo and Ventura.
At the Camarillo Daily News, he met Margie L. Willis, who worked in the front office. The two were married in 1963 and had a son, Mark, in 1964. Although working full time, Jack earned an Associate's Degree at Moorpark College by taking night classes. In 1972, Jack purchased the Jefferson Review newspaper in Jefferson, Oregon, and the family relocated from Simi Valley to Jefferson. Jack and Margie ran the newspaper until retiring in 1997.
In retirement, Jack began writing a column for the Albany Regional Museum newsletter called "Looking Back," which chronicled his childhood growing up in Albany. It proved to be quite popular and ran in the newsletter for many years.
He is survived by his son, Mark; stepson, Richard; grandchildren, David and Dianna; and seven great-grandchildren. Jack was preceded in death by his parents, wife, Margie; and sister, Lois.  A funeral service will be held at 1 p.m. on February 13, 2019, at Jefferson Cemetery.
………………………………………………………………………………………….
Jennie Ellen Gillespie Dec 4, 1894 Clay Co, West Virginia – March 19, 1968 Marion Co, Oregon. Aurmsville Cemetery, Marion Co, Oregon. Wife of Andrew Jackson Gillespie
John J Gillespie (Rev) 1867 – July 1, 1959 Belcrest Memorial Park Cemetery, Marion Co, Oregon
L
Larry E Gillespie 1947 – 1947 Aumsville Cemetery, Marion Co, Oregon
Lena Gillespie death Feb 16, 1920 Clackamas Co, Oregon
M
Mabel Ruth Gillespie 1919 – Sept 22, 1949 Aurmsville Cemetery, Marion Co, Oregon
Michael Scott Gillespie April 10, 1968 Hyannis, Barnstable Co, Massachusetts – Feb 19, 2008 Twin Oaks Memorial Gardens Cemetery, Linn County, Oregon. s/o Arthur & Jean Gillespie
P
Patrick Ernest Gillespie March 15, 1918 Russellville, Pope Co, Arkansas – April 6, 2009 s/o Anthony & Mary Gillespie, husband of Louise Gillespie. Rest Lawn Memorial Gardens Cemetery, Polk Co, Oregon
Phyllis Jean Gillespie, our darling daughter, Sept 14, 1954 Marion Co – April 6, 1959 daughter of Henry D Gillespie & Mildred Lois Wadsworth. Rest Lawn Memorial Gardens, Polk Co, Oregon
R
Raymond Gillespie death Oct 12, 1908 City of Portland, Oregon
S
Samuel B Gillespie, death June 1, 1893 City of Portland, Oregon, age 32
T
T H Gillespie death Aug 7, 1899 City of Portland, Oregon
W
William R Gillespie death April 18, 1910 City of Portland, Oregon
Winifred Gillespie  – see Elmer Donald Gillespie
---
Source:  OregonGenweb; Royal BC Archives
Record Count:  31