Go to bottom of page for latest news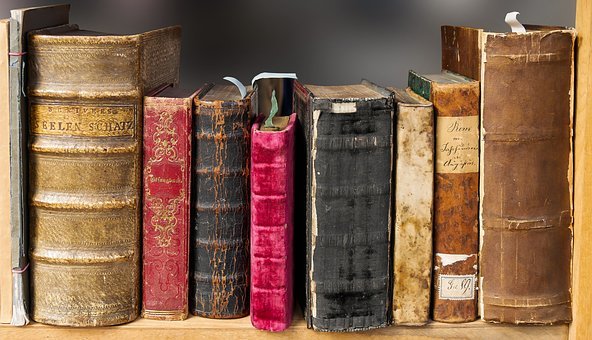 I have been very busy preparing a booklet for publication, a family history collaboration with my two brothers of our youth, with light summary of the rest. Memories of our village. The volumes have just arrived from the printers and are being distributed.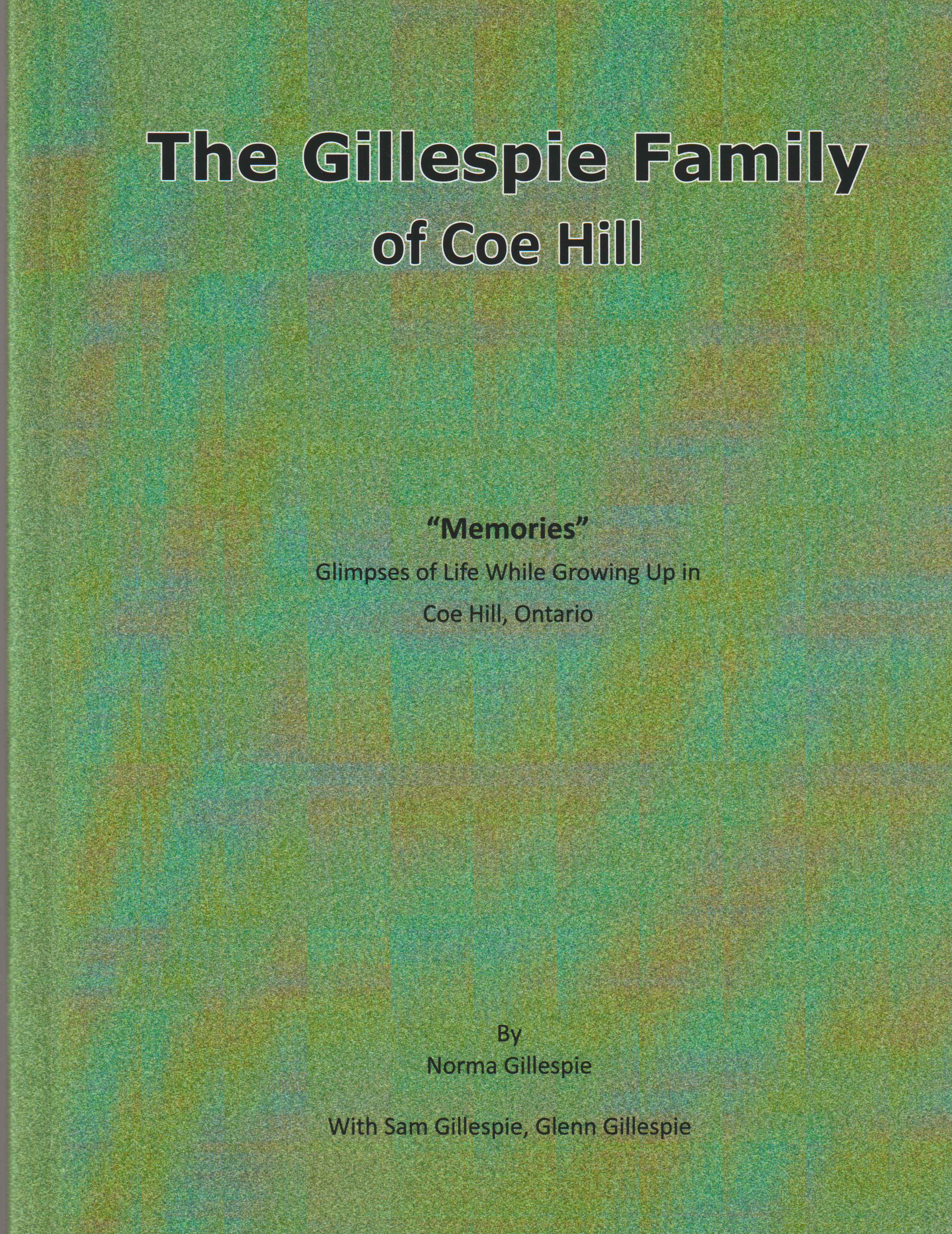 Copies available for sale at $25 complete, including Canadian postage. This book is available at the Wollaston Township Library in Coe Hill, and the Ontario Genealogy Society collection, which has been moved from North York Library to the Toronto Reference Library off Bloor St. in Toronto. Coe Hill is a small village in Wollaston Township in northern Hasting County. Our childhood and young adulthood memories growing up in that lovely place.
Secondly, my son bought me an Ancestry DNA kit for Christmas. It took two weeks to arrive from Germany and two weeks to return. I just posted the results to the DNA page. Predominately Scotland cousins (which also includes Northern Ireland).
I finished a thorough indepth look at records I added last year on this site, redid totals for each country, and studied the interest by visitors to this site. 2020 was a hard year personally as family plans changed, and I had to move in a completely different direction. Hence, I only did half on my anticipated 10,000 new records for the year.
This website has been moved to a new server as of January 30th, providing more memory to work with, and at considerably less cost. Few kinks to work out yet. Thank you, Evan McLean, who manages this website. Notice the lock on my website address.
The total count of 175,900 hits was lost, and the count has restarted as of January 1st, 2021.
January
CANADA
Added microfilmed records/ wedding photos of Ontario Marriages, and sources for each record. Added all Gillespie records from Archives of Ontario Index 1869 to 1922 with ID codings for microfilm viewing. Records 1923 to 1938 available at/from the Archives. This last date will change year by year as new records are released to public domain.
February
Ontario Birth Records adding microfilm codings and new records- 1869 to 1890.
Added Children's Corner with The Adventures of Squeeky The Mouse.
March
GARDENING: Starting a few seeds under florescent lights for salad crops and flowers on my deck this summer. See top menu bar.
Added microfilm codings for all Ontario Births 1891 to 1911, Additional birth records to 1917 available at or from the Archives of Ontario. This date will change as new records are released into public domain each spring.
Added Township Maps on birth records page. Township maps are for the period of these records, as locations have amalgamated over time and names may no longer be in use.
FIXED LINK to Ontario pages in link from CANADA. A major error blocking visitors from seeing all Ontario record links. Haven't a clue how that happened. The computer ghost has been at work again.
Beginning Ontario Death Records 1869 upwards checking all current records against Archives of Ontario Death Index, making any corrections and adding new records. Death records from multiple sources, such as tombstone records vs official record may differ; hence death record on this site are changed in line with official registration of event. Microfilm codings provided. Also some obits from old files.
SAFETY: Got my Moderna 1st Covid vaccination March 28 yesterday at a local hockey hub, with a lot of seniors coming and going. Repeat July 18th. Jabbed by a friendly doctor.
April
GARDENING – Just added April blog with lots more gardening tips. April 24th walkabout in my neighbourhood taking photos of all the blooming flowers to add to this months blog.
ONTARIO PROVINCIAL LOCKDOWN April 8 to May 8th, 2021= possibly extended.
PRIVATE TRIBUTE: To the Queen, all her immediate and extended family, and the British People: In the loss of Prince Philip, may you be comforted, strengthened and upheld during this time of public and private grieving. Know that I do appreciate the Royal Family and your contributions to help make our world a better place. Just watched the funeral of Prince Philip, the Queen's husband.
CHILDREN'S CORNER: Chapter Seven: The Adventures of Squeeky The Mouse – new arrivals at the Brown farm, and danger for Squeeky's family. U-tube Heritage movie- Farming with Horses (remembering my own childhood in this story)
ONTARIO CEMETERIES:
Rechecking all cemeteries online for Bruce and Grey Counties in Ontario from The Ontario Genealogy Society, and adding links to those records from mine, while continuing rechecking year by year Gillespies in the Ontario Death Record Index from Archives of Ontario. Finished all registered deaths from 1869 to 1936.
LIBRARY ARCHIVES: adding new research about Gillespies buried in Prince Edward Island. By Ruby, researcher.
I heard the farewell whistle blow this past week on the passenger ship, MS Chee-Chemaaun which docks here over winter. It must be heading to Tobermory to await its daily journeys back and forth to Northern Ontario shores. Temps are warming up again as we enter the last week of April.
Beginning Total…………………………………………………..40,763
New Records This Month TOTALS
January 326………………………………. 41,089
February 495…………………………….. 41,584
March 465………………………….. 42,049
April 220…………………………. 42,269
---
Next: CHILDREN'S CORNER