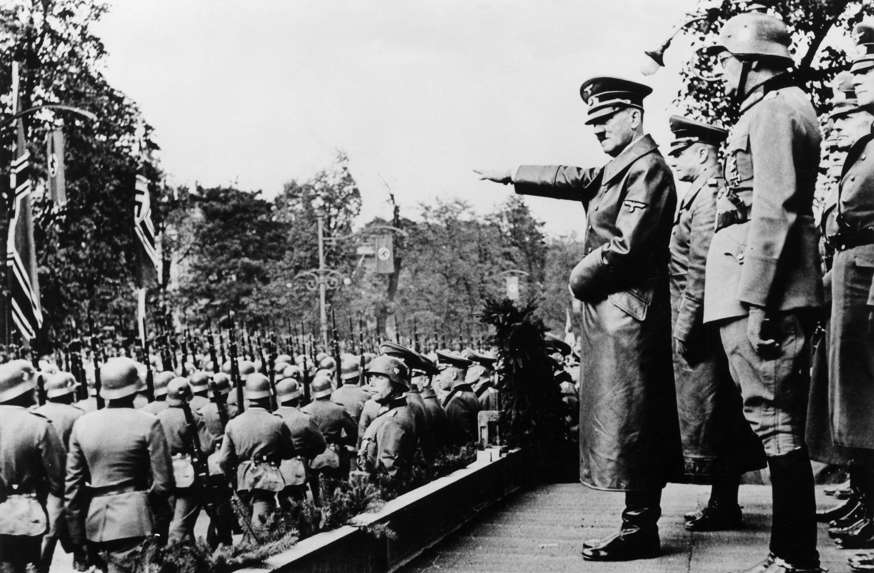 Victory parade of the Wehrmacht in Warsaw in 1939
GILLESPIES IN WORLD WAR II
Click on active records that are either blue or green.
Soldiers' Database by Country.
See also Memorials & Burials in Operation Theater
WAR MEMORIALS: No known grave
USA:   Gillespies at Pearl Harbour – Munster Roll with listing of ships.
Burials at Sea   Memorial location not always clear. 164 Gillespie Air Crew Missing World War II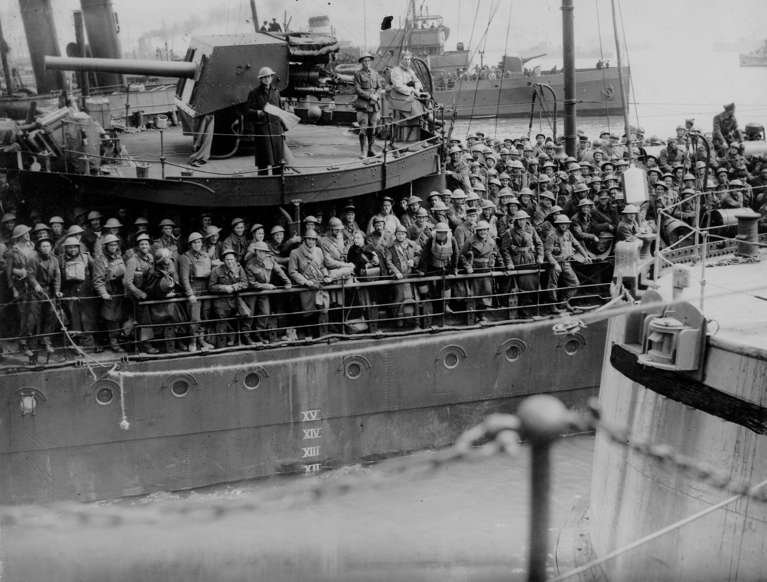 Soldiers on a ship in 1942.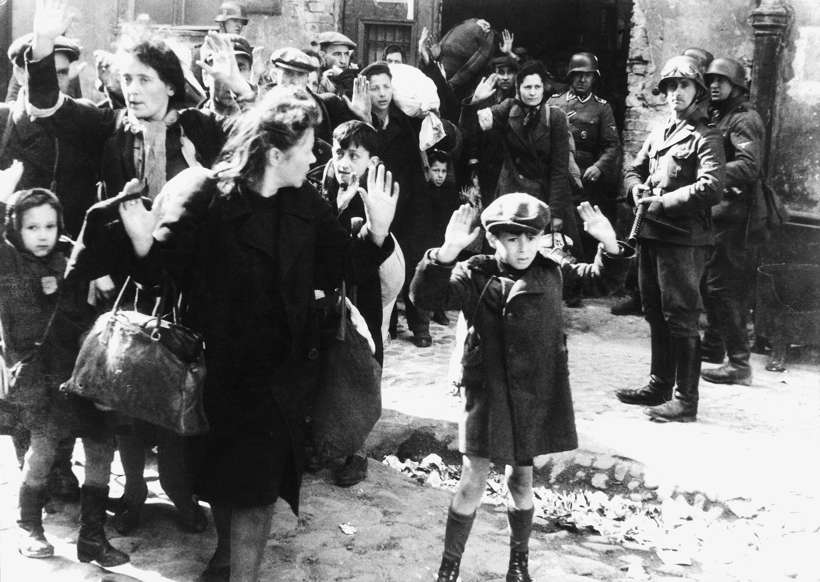 Polish Jewish resistance women and children, captured after the destruction of the Warsaw Ghetto in 1943.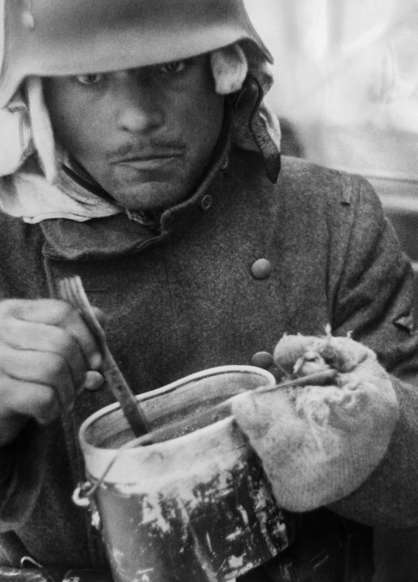 A soldier during a meal, pictured in 1943.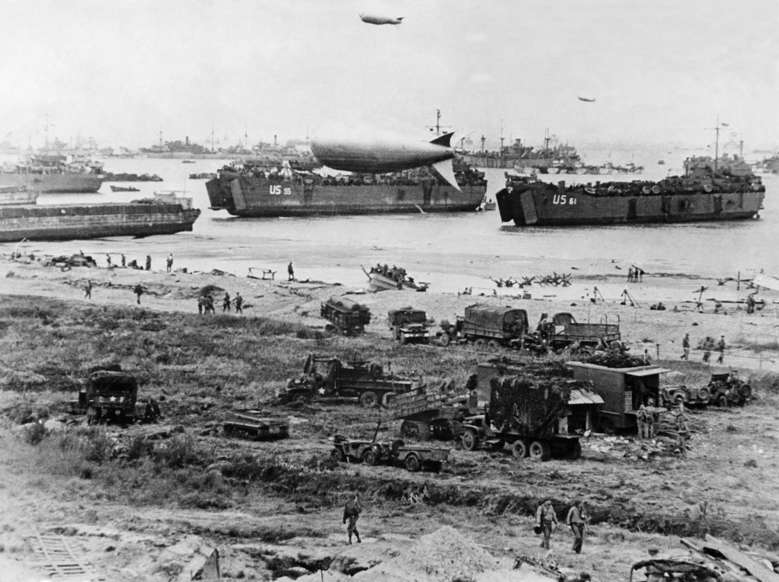 General view of landing crafts by Allied forces in France on June 6, 1944.
75th Anniversary of D-Day Landing
June 6, 2019
GILLESPIE BURIALS IN OPERATIONS THEATRE
Click on Country Name to find cemetery burials. 
 Eritrea; Ethiopia, Ghana, Libya
(see Tunisia at end of this section)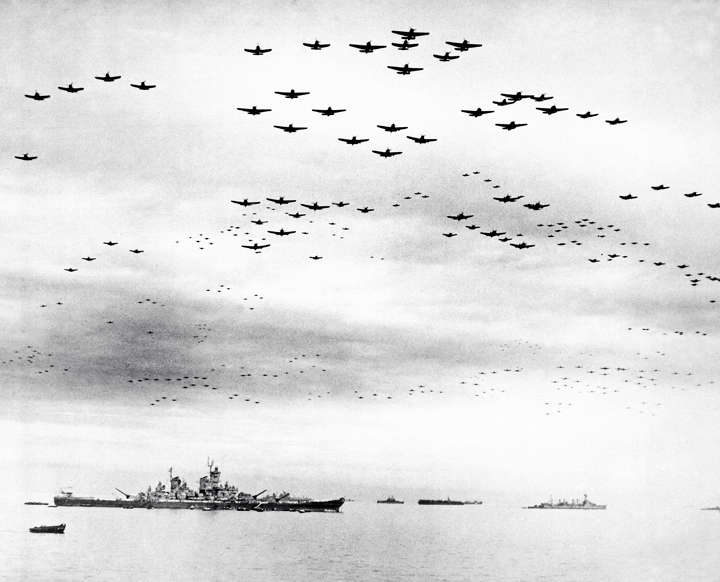 Allied war ships and planes at Tokyo Bay in Japan in 1945.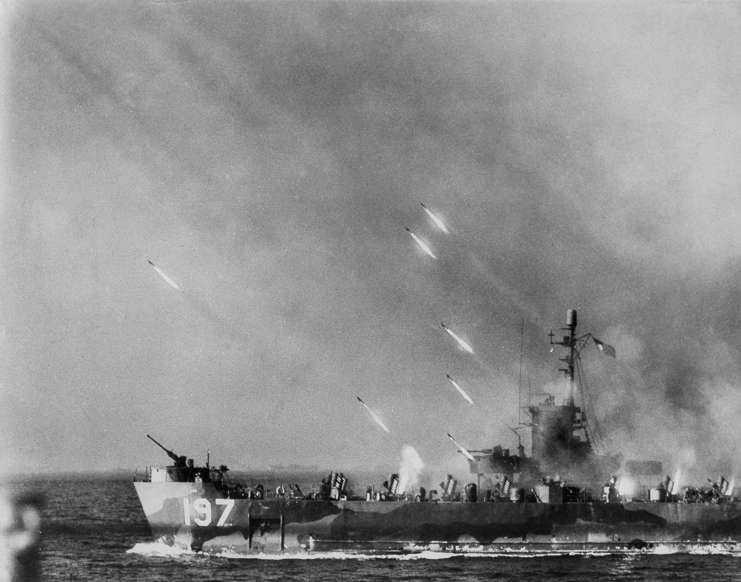 A view of Battle of Okinawa in 1945.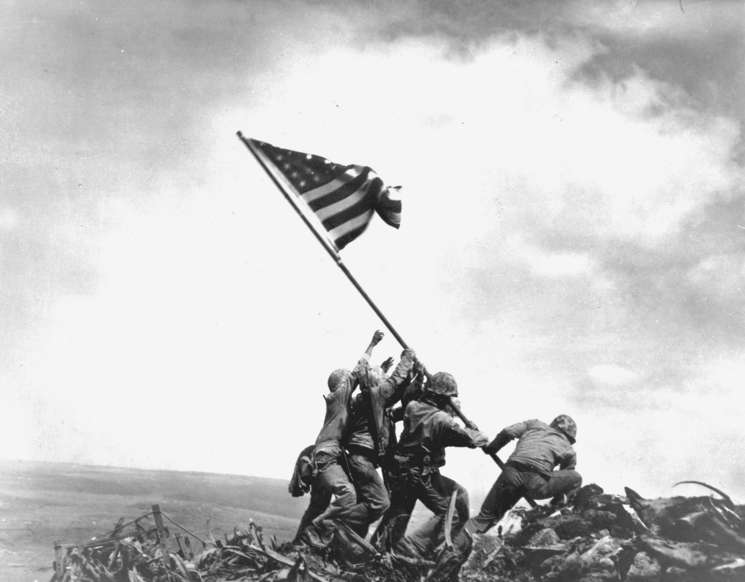 Flag raising on Iwo Jima.
---
Publications:
HMS Submarine Unbroken Torpedoes Two Italian Cruisers by BBC, Mars, Alstair Campbell Gillespie (speaker), Produced 1943.
November 11th, 1947: An Account of the Mid-Air Collision between Lancaster TL0-Q and Hornet QV-H Near Little….. by Bernard Gillespie, 1999.  (The author's brother, Flying Officer William Henry Gillespie, was one of the eight airmen killed in the collision)  Produced in Toronto 1999.
Original wartime caption: The General's driver, Eddie Gillespie, who comes from Bournemouth, England, fixes the American flag on the General's car. Gillespie, who has been in the Middle East for five years, has driven General Dill, General de Gaulle, Sir Miles Lampson and was also second driver to General Wavell. He has just been transferred to the American Army.
Stories of the War
American horticulturist Norvell Gillespie, the garden editor of magazines such as Sunset, Better House and Gardens, and the San Francisco Chronicle, designed the now-iconic jungle camouflage print used by the U.S. Army during the war.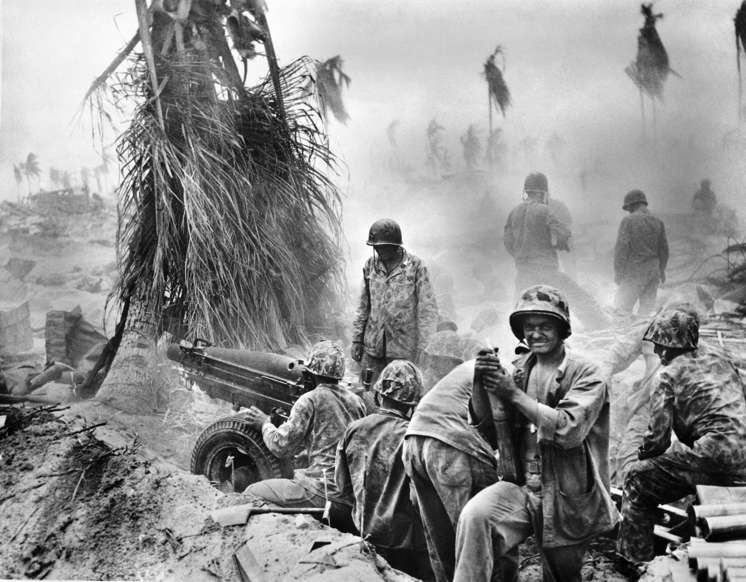 U.S. troops disembark on Tarawa island in 1943.
---
May 2017: Cumbria's Museum of Military Life in Carlisle Castle have this week displayed memorabilia from an Cumbrian "Dambuster" ahead of the anniversary of the operation. Pilot Officer Alan Gillespie of 617 Squadron RAF was involved in the "Dambuster" operation and this week memorabilia has been given centre stage with items on loan from his family in New Zealand.
Born in Wetheral, Alan Gillespie was a solicitor's clerk before the War and joined the RAF in late 1940 aged 18. His parents, Robert and Margaret Gillespie, lived at 111 Currock Road in Carlisle. His father had served with the Westmorland and Cumberland Yeomanry and 7th Battalion Border Regiment during WW1.
After completing his training, Alan joined 61 Squadron in October 1942 at RAF Syerston in Nottinghamshire. He flew with them on operations over Italy and NW Europe, for which he was awarded the Distinguished Flying Medal (DFM).
On 31st March 1943 he transferred to 617 Squadron based at RAF Scampton in Lincolnshire only ten days after it had been formed by Wing Commander Guy Gibson. Their first mission was Operation Chastise, an attack on several dams in the Ruhr region of Germany using the newly developed 'Bouncing Bomb'. The first Lancasters left RAF Scampton at 9.30pm on 16th May 1943. Nineteen aircraft which took off, eight did not return.
Gillespie's aircraft never returned, hitting high tension electricity cables and crashing at Haldern in Germany. All of the crew were killed and are buried in Reichswald Forest War Cemetery in Germany.
World War II was the deadliest military conflict in history in absolute terms of total casualties. Over 60 million people were killed, which was about 3% of the 1940 world population (est. 2.3 billion) See chart by country of its losses.
"America would lose slightly more than 400,000 soldiers (killed or missing) and almost no civilians during World War II. Canada would lose 42,000. The United Kingdom would lose 407, 300. The USSR, depending on which historian you believe, would lose at least 11,000,000 soldiers (killed and missing) as well as somewhere between 7,000,000 and 20,000,000 million of its civilian population during what they call the Great Patriotic War. In the west, the 3,000,000 man Allied army killed 834,314 German soldiers and, through the strategic bombing campaigns, about 250,000 civilians. In the east, where neither side had a strategic bombing force, less than six million Germans killed eleven million Soviet soldiers and at least seven million civilians … all of it face-to-face and on the ground."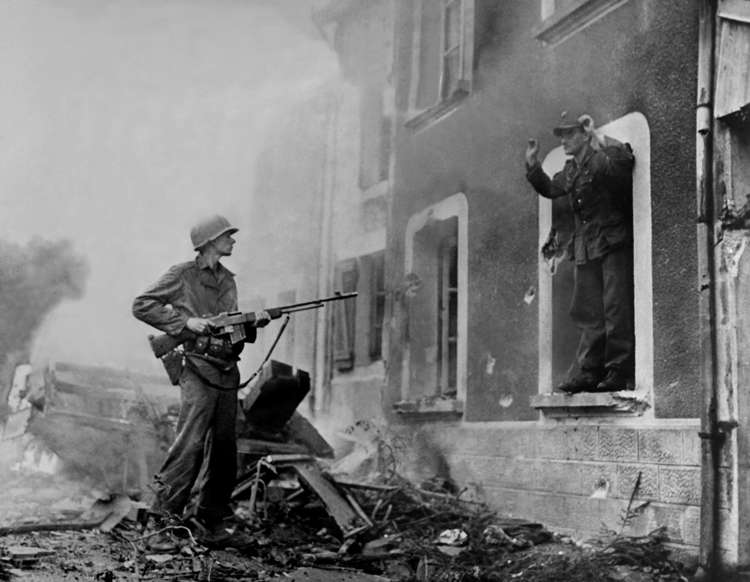 Total Records: 5
Record Source:  Military websites