Find the yellow arrow below to indicate where I am currently adding Gillespie records. New additions are listed all year long below to each country section, or subject. A year end summary is provided for each section to indicate the progress that has been made.
My focus has now moved to the  four nations: Australia, Canada, Great Britain, USA,  and also Military. 
January:
Beginning balance of all records posted to this site at end of second year:  26,085 records as of Jan 1st, 2019. Totaling all records for every area.
GOALS, VISION, FOCUS – Miscellaneous check of all links, and review of page interest by visitors to this website.  Just finished  Africa, Asia and Australia in December. Setting goals for 2019.
AFRICA
Ghana:  added one marriage record 1943
Namibia:  added Dutch Reformed church membership
South Africa:  19 more death records; 29 marriage records; one baptismal record
Zimbabwe – home page, maps & flag,  with 15  Gillespie death records
All Gillespie records from Africa Mormon online databases rechecked. 
Non specific Africa deaths:  4 records of US citizens  (non military)
SUMMARY: Africa  has been the leading interest of visitors to this site during 2019. All deaths but a few were war dead in all countries but South Africa, with its 353 records. Proven Gillespie settlement in SA began by 1828 (birth) and there is a strong Gillespie presence there today. Extremely few records for the 1800's have been found, and none earlier. My uncle's war experience in Africa makes this continent of special interest to me. Finding the grave and his history there  of Canadian Dr Paul Gillespie from Cannington, Victoria Co (of Islay, Scottish heritage) was the highlight of my African research. Few, if any Gillespie online records remain  to add to this section. Total records 390.
……………………………………………………………….
ASIA 
China:  Marriage Records for two Scots in Hong Kong 1844.
India:  19 Birth Records; 20 Marriages; 5 Deaths
Philippines:  Added birth record for Rolland R Gillespie, 1905. World War II USA soldier
Russia:   added Russia birth record for Rose Gillespie, living in 1940 in Hartford, Connecticut with her mother, Ida Gillespie and other family members.
SUMMARY: India (371 records) had a Gillespie presence as early as 1792 in Calcutta, Madras (1813) and Bombay (1838), all of which I expect were a part of the British Empire's military presence in the country.  Few records have been found for other countries in Asia with only Philippines (19) and China (12) having more than a single Gillespie record found so far, most of these war dead. Total 407 Asia records. Additional records, especially for India,  are found under Military.
…………………………………………………………………..
AUSTRALIA
Capital Territory:  14 more birth records
New South Wales: 19 more death records, including oldest birth for an early  Gillespie in Australia, Dominic Gillespie, 1793-1856 Greater Cessnick area
Queensland:
43 birth records
30 marriage records
1 death record
South Australia:
12 more death records
  7 marriage records
Tasmania:
Victoria:
Australian Soldiers, World War II – another 269 records
SUMMARY: Australia total record count 2,142,  plus military records. Earliest Gillespie arrivals were convicts from Ireland by 1813,  with older Gillespie men arriving within next 10 years. New South Wales dominates with largest Gillespie presence over the years (1,445) then  Queensland (245).  Australia remains a main focus of future work. Total 2,412.
……………………………………………………………………..
CANADA
Yukon:  developed home page, deaths, name index
British Columbia:  663 records. Marriages 206, including those born in Ontario, New Brunswick and Yukon, plus China, England, Ireland, Scotland and several USA states. Many children named with marriages. Births/baptisms total 40. Death records 416 
NOTE: Mary Alice Maloney Gillespie death Nov 11, 1994 Vancouver, BC, age 108 (wow – probably the oldest Gillespie on this website).
Alberta:  Very few genealogy records are for free online for Alberta,  as most are subscription websites.
Saskatchewan:
Added part of charts for Dominion Land Grants in Western Canada,  giving names of the first settlers on the land in Western Canada.
Manitoba: 
130 Birth Records
184 Death Records
17 Miscellaneous records
Ontario:
Corrected Ontario Death Records layout and proofreading. Adding sources of records, and new records:
  7     death records for Northern Ontario
42    death records for Carleton Co
10    death records for Lanark Co
  8    death records for Stormont Co
  5    death records for Dundas Co
14   death records for Leeds/Grenville
23   death records for Frontenac Co
  1    death record for Prince Edward Co
13   death records for Peterborough
  2    death records for Northumberland Co
15   death records for Victoria Co
30   death records for Ontario Co
66   death records for the City of Toronto
  1    death record for Halton/Peel Co.
35   death records for Simcoe Co
31   death records for Grey County
  9    death records for Bruce County
10   death records for Dufferin County
16   death records for Wellington Co.
12   death records for Huron County
28  death records for  Waterloo  County
  2  death records for Perth County
  2   death records for Brant County
28  death records for Oxford County
27 death records for Wentworth Co
  3   death records for Lincoln Co
 3    death records for Welland Co
 1    death record for Haldimand Co
 1    death record for Norfolk Co
 2    death records for Elgin County
 5    death records for Middlesex County
26  death records for Kent County
11 more death records for South/Western Ontario
Note: There seems to be three cemeteries with the most Gillespie burials in the Province:
Little Lake Cemetery, Peterborough
The Old Stone Church Cemetery in Beaverton
Innerkip Cemetery, Oxford Co
10  more Ontario Marriages added
Quebec:
New Brunswick: 
260 birth records
57 marriages
239 death records
Newfoundland & Labrador:
20 Birth Records – first Gillespie record  found in Labrador
56 Death Records (includes one for Labrador)
Newly discovered DNA quirk identified for Newfoundlanders & a bit more early history.
Prince Edward Island: 
112 Birth Records
64   Marriages
185  death records
History of Co Monaghan arrivals studied.
Nova Scotia:
1901 census with link to Bermuda
an  early immigrant  to NS by 1867.
26 Births & baptisms
68 Marriages
161 Death records
Early Canadian History – Upper Canada, now the Province of Ontario, indicating some origins of Gillespie arrivals.
SUMMARY: As my home country, this is my primary  focus and where I have spent most of my life gathering records.  Canada has the second highest visitor interest to this website. Total 6, 078 records
………………………………………………………………………….
CARIBBEAN
JAMAICA
Early deaths of two Gillespies, Thomas Gillespie, a merchant from Wiston, Lanarkshire,  Scotland d 1799, and James Gillespie, a ship master, died 1827. Both died in Kingston.
PUERTO RICO 
Added record for Jessie B Gillespie b 1902 Puerto Rico. Became World War I soldier from Tennessee
ST VINCENT
A will 1820 for a Scot who died there,  from Argyll, Scotland.
SUMMARY: Finding the link between Jamaica and the large merchant family in Scotland was of great interest to me. I was planning a trip to the Caribbean to visit cemeteries on a scooter when my neighbours warned me of the serious dangers to tourists,  and hurricane season did extensive damage to many places. Hence research in the Caribbean is limited to a few internet resources at this time. Total 40 records.
………………………………………………………………………………….
CENTRAL AMERICA 
Panama – 1 Gillespie marriage
No records yet found for Gillespies in:  Belize, Costa Rica, El Salvador, Hondurus, Nicaragua.
SUMMARY: My visits to archaeological and famous sites in Mexico and Belise, touching Guatemala, offered me a glimpse into the Maya history and the spice industry that I find fascinating. But Cancun and little villages of Belise, where I met retiring Americans, proved a rough place overall since I don't stay at resorts. Poverty is very real, and the dogs very vicious. Total records 11, with little hope that more Gillespie records will be found.
……………………………………………………………………………
ENGLAND
96  birth records; 18 marriage records; 19 death records
3 more Great Britain births & baptisms
6 more deaths
England deserves more attention as I have barely begun my work in this country because of my greater interest in Ireland and  Scotland. Total records 745.
…………………………………………………………………………
EUROPE
Non specific death records – 10 
Austria:  added 1 marriage record
Current records in bold:
Albania, Austria (3), Belgium (59), Bosnia & Hertzogevenia, Bulgaria (1) Croatia, Czech Republic, Denmark (1), Estonia, Faroe Islands, Finland, France (53), Germany (12), Gibraltar, Greece (4), Hungary, Iceland, Italy (12) , Latvia, Leichtenstein, Lithuania, Luxembourg, Macedonia, Malta (1), Moldova, Monaco, Netherlands (4), Norway, Poland, Portugal, Romania,  Slovakia, Slovenia, Spain, Sweden, Switzerland, Ukraine.
SUMMARY:  It seems that few Gillespies lived in Europe, and most burials are military ones from the Great Wars. Belgium (56 records) France (53), Germany (14). A French Gillespie doctor looked after Napoleon and at least one of the latter's Gillespie soldiers who cared for him in his exile, came to Canada. Few additional records are expected for this section. Total record count 136.
…………………………………………………………………………..
IRELAND
Hundred of bodies are still being buried today in Irish graves with no identification. I stopped adding records with only the name "Gillespie"  because I don't see how anyone would be able to identify these people for family history research. New records added this year include:
Co Antrim:                 2 birth records; 3 marriage records
Co Carlow:                23  births;  9 marriage;  3 deaths
Co Cavan:                    9 birth records;

1931 Trade Directory

Co Clare:                      4 birth records
Co Cork:                        24 baptisms, 11 marriages
Co Donegal:                3 birth records; obit Aug 2019 Pete Gillespie
Dublin                             88 baptisms; 20 marriages; 1 death
Co Fermanagh           23 births; 1 marriage record
Co Galway:                  11 Births
Co Kerry:                      8 birth/baptism records;  1 marriage record
Co Kildare                    2 births
Co Kilkenny:              1 birth record; 2 marriages
Co Kings (Ofaly)      2 birth records; 1 marriage
Co Laois:                      2 births
Co Leitrim:                35 birth records; 2 marriages 1 death record
Co Longford:             4 birth records: 1 marriage for

1780

Co Limerick:            18 birth records
Co Meath:                21 marriage records
Co Monaghan:       38 births; 6 marriages
Co Roscommon:   20 births; 12 marriages
Co Sligo:                    17 births; 19 marriage records
Co Tipperary:           1 birth record; 3 marriage records, 1 death
Co Westmeath:       2 births; 1 marriage
Co Wicklow:             5 births; 5 marriage records, 1 death
Very unusual, Latin-sounding, Catholic names in Co Sligo and Dublin, which in itself may be a clue for genealogists. 
A discovery of Penders Census of 1659 is of particular interest to researchers of early Ireland inhabitants, and identifies for us where some of the earliest  Gillespies occur on the Island. See next entry.
A discovery of the 1630 Muster Rolls of Counties in Northern Ireland –  listing the Gillespie Scots who immigrated to Ireland – a huge find!!!!! The earliest records found so far for that region.
Online obit March 14, 2019 for Brigid Quirke, nee Gillespie, who died in Manchester, but came from Linsfort, Buncrana, Co Donegal, Ireland.
10 Gillespie remembered on War Memorials in Ireland
48 more World War I soldiers from Ireland
1876 Gillespie land owners in Ireland

1765

Religious Census

1775

Dissenters Petitions
Wills Index – Just added 615 probated wills. Most recent people. Date of death, residence, next of kin See "Belfast" entries for Irish who also died in England, Scotland or elsewhere,  but whose will was probated in Ireland.
SUMMARY: The majority of Gillespie records on this site for Ireland are currently: Donegal (1,790), Antrim (1,258), Down (814), Armagh (774), Tyrone (557), Mayo (500) Lots yet to add for Dublin. Limited if any records to add for all other locations. Trying to bridge the genealogy gap between 1800 and 1700, then to  1600 remains the biggest challenge, but some progress has been made in 2019. Ireland is my favourite place for research because my family roots came from there. Total 7,107 records.
(The) MIDDLE EAST
No additional records found for: Cyprus; Gaza Strip; Iran; Iraq; Kazakhstan; Kuwait; Lebanon; Syria; Turkey; Yemen. One new death record for Israel for 1918.  Note: All cemeteries in Israel have now been transcribed,  and are online. Turkey: added 1 marriage record in Constantinople.
SUMMARY: The ongoing military conflict is inflicting damage to the land and limiting family history research in that part of the world. Only two  Gillespie marriages and 16 deaths in the Middle East have been found. It is highly unlikely that additional records will be added to this section for some time,  if they even exist.
……………………………………………………..
NEW ZEALAND
Added 59 birth records 

Added 59 marriage records

Added 60  death records 
SUMMARY. Although early records for the 1840s indicate Gillespies living in Wellington, North Island, and a violent death by natives at that time, most records are for a much later period closer to today. One early family in Otago on South Island. I  am not able to distinquish at this time which Island of the two had the most Gillespie settlers. More records will be added in time.  Total count: 284
…………………………………………………………………………..
2 American death records for Islands of the Pacific Ocean
SUMMARY: This is a brand new area of research and there seems to be limited resources in which to search the islands of the Pacific Ocean. I do not expect to find many Gillespies living in this  isolated tropical paradise.  Could the two deaths relate to passengers from ships docked at port? The coding reference to Australia needs to be explored more thoroughly, as an initial look was inconclusive.
……………………………………………………………………………..
SCOTLAND
Aberdeenshire:   18 births/chrstn         21 marriage
Angus:                       20 births                        

18 marriages

Argyll:                          7 births                            1 marriage
Ayrshire:                  12  births;15 marriages; 1 death
Banffshire:              13 births;                        8 marriages
Berkshire:               16 births                        

8 marriages

Bute:                             3 births                           none found
Caithness:              15 births                        

4 marriages

Clackmannanshire: 17 births                39 marriages              1 death
Dumfriesshire:         20 births                   

9

marriages 

Dunbartonshire:      20 births                 

31 marriages

East Lothian:              19 births                    

3 marriages

Fife:                               

  3 births

                     13 marriages

Inverness-shire:      20 births                     

9 marriages

Kincardineshire:     20 births                  

23 marriages

Kinross-shire:           15 births;                   

6 marriages 

Kirkcudbrightshire  20 births;

14 marriages;1death

1792 census Parish of  Balmaclellan – 6 Gillespies

Lanarkshire:                                                      13 marriages

City of Glasgow     9 births                    16 marriages
39 Death announcements Glasgow

Midlothian:                   10 births                   

13 marriages

   City of Edinburgh                                             

11 marriages; 25 obituaries Edinburgh newspapers             

Morayshire:                19 births;

1 marriage;1 death      

Nairnshire:                     1 births                  

none found

Orkney:                           8 births                 

1 marriage

Perthshire:                  20 births             

18 marriages
Renfrewshire:                                              10 marriages
Ross & Cromarty                                           1 marriage
Roxburghshire:           20 births            19 marriages
Selkirkshire:                    7 births              none found
Shetland                        none found           none found
Stirlingshire                    3 births             16 marriages
Sutherland:                    16 births            2 marriages
West Lothian:               20 births        10 marriages
Wigtown:                        19 births         18 marriages
SUMMARY: It is no surprise to find that Stirlingshire has the most Gillespie records (785), with the earliest record there 1604. Glasgow has (419), Lanarkshire (376), Fife (278), Ayrshire (264), Aberdeenshire (249). Edinburgh seems to have had a smaller Gillespie population than Glasgow, and does that reflect a working class focus? There are more records for Lowland Gillespie Scots than Highlanders, but after the Highland Clearances,  that may partly reflect living conditions and need for jobs in why people chose to stay in the south and closer to major centres. Scotland remains a major focus for research and record additions. Total 4, 359 records
……………………………………………………………………………………..
SOUTH AMERICA
South America was a new interest this year, but Gillespie records are very few:  Uruguay (10) and  (Brazil 1). It is not expected that more records will be uncovered for this area, if they exist at all,  until Internet resources are added.
…………………………………………………………………
UNITED STATES OF AMERICA  
Alabama:            1 birth record;    19 marriage records

obit for James Kelly Gillespie of Milltown

Alaska:                Home Page with 6 marriages & 6 death records.  No birth records found.
Arizona:           14 birth records;   

6 marriages

Arkansas:           1 birth records;  20 marriages,  105 deaths
California:        46 birth records
Colorado:          19  marriage records;5 deaths

obit for Lauren Renee Gillespie
Family History of "The Living Farm"  George & Margaret Gillespie Eastern Colorado

Connecticut:  19 birth records
Delaware:        22 birth records
District of  Columbia, or Washington, DC:
Florida:                7 birth records
Georgia:               2 birth records
Hawaii:                Home page; 2 marriage records
Idaho:                  birth records; marriages, deaths
Illinois:                  Home page , 133 birth, marriage & death records.   

Obituary Gerald Gillespie, a Korean War vet, who died last week and whose funeral is January 30th.
Obituary  Tom Gillespie 1944-2019 Claremont, IL
Obituary Sharon Gillespie in Florida, born Ilinois. Burial Colorado
Retirement Joe Gillespie, Benton Co.

Iowa:    deaths.
Kansas                       17 births; 17 marriages, 14 deaths
Kentucky:                18 birth records

Family History of Hal Bradley of Gillespies from Kentucky to Illinois

Louisiana:                obit for Dr Cynthia Gillespie                                                      Vernon

March 26, 2019 & other death records

Maine                         19 marriages
Massachusetts     20 death records

obit for Charles Gillespie, died June 2019
Mayflower Gillespie descendants

Michigan:                10 birth records; 30  marriages
Minnesota:             20 marriage records
Mississippi:            home page & birth& marriages
Montana:               13 marriage records
Nebraska               24 births, 19 marriages;23 deaths
Nevada                    21 marriages
New Mexico:         1 birth record; 20 deaths
North Carolina: obit for James Gillespie, Salem-Winston died May 28, 2019
North Dakota:     18 marriages
New York:              Obit for Donald Gillespie, died March 28th, 2019 Published The Wave, Rockwood, Long Island.  14 more early marriages NYC
North Carolina:  15 birth records
Ohio:

obit of Howard K Cusick, his mother, a Gillespie, of Petersburg
obit of Sharon Gillespie of Bowling Green

Oklahoma          home page, births, death records
Oregon:             Recent online obit for Jack Gillespie  of Albany. Births & Deaths
Pennsylvania:     20 birth records

Obit Professor Carmen Gillespie of Bucknell University, Aug 30, 2019

South Carolina:    Obit for Norman Gillespie, died April 2019
South Dakota:      20 marriages
Tennessee:            10 birth records;  20 death records Herald News recent article with photo of Colonel Dr James Wendell Gillespie, (1819-1873) Mexican War & Civil War Confederate leader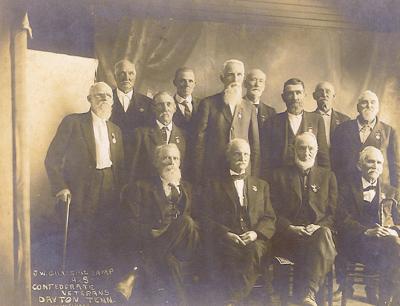 Texas:                      Home page; 4 Biographies

Obit for Betty Ann Gillespie Lewis, d May 16, 2019 Houston

Utah                        20 marriages
Virginia:                20 birth records

Obit Mary Premo Gillespie March 25, 2019
Obit Agnes Sterling Gillespie Aug 19, 2019

Washington State 20 births; 3  marriages
West Virginia:

20 birth records
Obit Sheila Gillespie Sayers, May 6th, 2019
Obit Helen Gillespie
Obit Virginia Gillespie, Sept 22, 2019

Wisconsin         20 births; 20 marriages
Wyoming:            7 marriages
Links to many US family histories by others
The USA has a foundation of 6,042 records in place, but the work is overwhelming at times:  Virginia (315 records), Pennsylvania (305), Massachusetts (263) New York (261), North Carolina (237) lead the way. Strengthening states with least content during December. Focus was 13 Colonies in East as oldest records are of primary interest me. Most Gillespie researchers seem to be from the States. Current focus is getting at least 100 Gillespie records for each state and then continuing to build from there. ……………………………………………………………………
WALES
53 birth records
26 marriage records (earliest record is 1690)
28 death records
Total count 107
…………………………………………………………………………….
IMMIGRATION & PASSENGER LISTS
1712 & 1720 – the earliest Gillespies to America, both from Scotland, and both named George Gillespie.
Canada Border Entry Forms. Library & Archives, Canada website.  These are border crossings from the USA to Canada and may not be immigration records, although listed under that title. Records begin on page 2341 with 2nd page of record appearing each time before main page of individual records. Gillesby spelling slightly before those pages of Gillespie names.
May Gillesby, 1925, wife of Bernard Gillespie of Owen Sound returning home from Michigan
A. L. Gillespie,  admitted July 25, 1919 female, French origin, US citizen, to Sutherland, brother in Milford, Saskatchewan, heading on train to Winnipeg.
Albert Gillespie, USA citizen, b PA, admitted Oct 1920 coming to Canada to work as a machinist in Minden (?)
Albert James Gillespie, USA citizen, crossing 1924 into British Columbia  by motor vehicle to work for an employer in Port Haney
Alfred Gillespie from Ohio, admitted August 1920 to work on a Saskatchewan farm.
Alfred W Gillespie from Ohio crossing at Detroit 1924 en route his uncle's farm in  Saskatchewan
Angus Gillespie, 57, returning 1922 to his own cottage in Kingsville from USA
Anna Gillespie, from PA, entered Canada 1922 from New York City en route to Montreal to seek work as a waitress.
Mrs Beulah Gillespie, wife of Paul V from Minot, North Dakota 1922 to Edmonton, Alberta to visit her father in Alberta
Carl Gillespie  born West Virginia, from Ohio through North Dakota 1919 via ferry with wife, Alice, to visit her father in Alberta.
Charles Gillespie, born Ireland, from North Dakota 1919  to take up land in Alberta
Claude Gillespie from Texas to Alberta by automobile looking for his brother.
David Graham Gillespie from Massachusetts going to visit his Canadian parents in Charlottetown, Prince Edward Island 1930.
Mrs Elsie Gillespie of Ohio crossing ferry at Detroit 1922 going to Saskatchewan. (Record too smeared to copy, page 2368)
Mrs Elsie Gillespie of Troy, Ohio going to uncle in Saskatchewan 1921, crossing border at Windsor. Husband and sister mentioned,  (as settlers)
Frank J Gillespie, b Prince Edward Island, from Alaska returning to Canada 1921 to mine and prospect. Has lived in Dawson, Yukon & PEI.
Glenn E Gillespie, 1924, from Alaska to British Columbia.
(Continue next time from page 2376 Mrs Hannah Gillespie; this link will help you find originals that I am copying)
53 more immigration records to Canada. Gives birth date & origin, arrival date and location and name of ship. Expanding other records with more details.
The Ships List website:  checking for every Gillespie record. Added 31 new records so far to the collection on this website. See Immigration & Passenger Lists on left menu bar.
7 more Ontario Passenger Lists via Quebec
SUMMARY: Total count 960 records. Additional immigration records are on Australia home page.
……………………………………………………………………..
MILITARY
The Gulf War:  1990-1991. Operation Desert Shield/Operation Desert Storm – no Canadian Armed Forces members died in this Middle East War.  However more than 1,800 soldiers have died since then, but those records are not for public viewing. The  Books of Remembrance in Ottawa remembers these soldiers. No Gillespies are listed from these later conflicts.
Operation Enduring Freedom: Afghanistan 2001-2014 – one death in Afghanistan (see 2020 record).
1, 625 Gillespies remembered on website, "Lives of the First World War" and links to other research
20 USA Draft Registration World War I
32  Ireland soldiers, World War I
17 more death records USA soldiers, World War I
165 more USA Enlistment Records World War II  
269 Nominal Roll of Australian soldiers World War II
10 Gillespies remembered on War Memorials in Ireland World War 1 & II
June 6, 2019

75th Anniversary

of D-Day Landing World War II
The Battle of Trafalgar: Nelson/Napoleon 1805

& Dr Leonard Gillespie

Added all 242 records for WW I Canada Gillespie soldiers and 32 records for those who died. Reviewed Canada WWII casualties. No database found yet for those sent overseas for Canada, just those who died.
Loyalist & British soldiers, 1772-1784
North West Mounted Police, Canada 1893-1904
War Medals Britain: World War I
British Prisoners of World War II
It was Sept. 1, 1939. The Second World War had begun. 80th Anniversary 2019  See website Forces War Records
SUMMARY:  Focus is on finding records for World War II soldiers, and others who participated in any military action.
LIBRARY ARCHIVES: Added link to the family history of Gary Gillespie,  who is researching history of Michael Patrick Gillespie -Boer War; India. Died 1925 in Brazil. PHOTO.
PERSONAL FAMILY HISTORY – added link to the work of Morgan Mulligan who has researched my Mulligan grandmother, Elizabeth Mulligan from Co Down, Ireland who married my grandfather, John Gillespie of Carleton Co, Ontario Canada.  See Library Archives left menu bar.
Congratulations to my son, Evan McLean and his wife Lindsay, on the safe arrival of Maximus Michael McLean (Max) on Friday, September 20, 2019. My fourth grandchild and a brother for Zuke Gabriel McLean, age two.
Adding the "Teachings of Life" as new addition to  GUIDANCE FOR LIFE– 5 things to help us have better lives. See top menu bar.
          Norma Gillespie & Banner, raised from a foal. We spent many happy years together. Participated as outrider for the Canadian lead wagon in a long, wagon train with about 200 Americans & others that made its way slowly from Niagara Falls to Toronto to celebrate the USA 200th Centennial. Enjoyed participating in  horse shows together,  and quiet trail rides. My last ride on Banner was enjoying the countryside near home,  with my daughter following on her pony.
               New Records Added    Total Records
Beginning              0                         26, 085
January             943                        27, 028
February          668                         27, 696
March                534                        28, 230
April                1,106                        29, 336
May                     644                        29, 980
June                    574                         30, 554
July                      446                        31, 000
August                 47                         31, 047
Major travelling during July & August
September     312                          31, 359
October           756                          32, 116
November   1,021                         33,137
December    1,888                        35,024
TOTAL               8,939 new records
Recent Work:         
November – Canadian records just added:
BC deaths
BC Marriages
BC Births
Alberta Surrogate Court Index
Saskatchewan death records
Manitoba births (new)
Manitoba marriages
Manitoba deaths
Ontario: 16 more Hamilton Cemetery additions
Prince Edward Island births
Prince Edward Island marriages
Prince Edward deaths
New Brunswick Deaths
New Brunswick Marriages
New Brunswick Births & Baptisms
(Fixed Yukon death link so it is working)

Current Focus: USA (records added)
December: USA  – adding more Gillespie records for the states of:  Alaska (1), Arizona (20), Arkansas (108), Colorado ( 33) District of Columbia (6)  Idaho (70)   Indiana (115), Iowa (103), Kansas (31)  Kentucky (49) Louisiana (206); Maine (24), Maryland (43) Michigan (37) Minnesota (204), Mississippi (25); Missouri (138) Montana (40), Nebraska (66)  Nevada (63) Oklahoma (234), Oregon (34); Texas (75); Wyoming (25).
Just finishing Nevada.  Note:  first time I have seen  Chinese/Japanese first names for a Gillespie re Chong Hui & Toshiaki Gillespie (deaths) 471 additional Gillespie marriages for Nevada available. USA work continues into January 2020.
South Africa ( 9) – found some more records at Allen County Public Library Genealogy Collection, Indiana
………………………………………………………….
Transferred links of other USA Gillespie family history websites  from my old website – disclaimer needed,  as I do not necessarily support any advertisement found on those websites. Also any Gillespie political news on this site is simply that, and I have no affiliation with any of them.
Sadly, many previous Gillespie family history websites are not longer available, or may have been moved behind a subscription based website. However, there are new genealogy websites with Gillespie family histories, which is encouraging. We work together in preserving  the records of the past.
…………………………………………………………………………………
Summary of Work Done During 2018
This website began December 6, 2016