M
Marion Gillespie died April 15, 1964. Burial Bowmore Church Cemetery, Bowmore, Argyll and Bute, Scotland, United Kingdom
Mary Gillespie died Jan 27, 1940. Burial Bowmore Church Cemetery, Bowmore, Argyll and Bute, Scotland, United Kingdom
ISLAY CEMETERIES
The Tombstones at Kilnave Cemetery- on the edge of Loch Guinart in background.
To the memory of DUNCAN GILLESPIE, Farmer, Kilnave, who died 18th day of April 1876 at 92 years.  His son JOHN, died 22nd Sept 1878 at 38 years. His son, ARCH, farmer, Kilnave, FLORA, daughter of Arch who died 5th October 1876 at 5 years & 5 months. Jane Brown, wife of Arch, who died at Columkill, also their son, ARCH, farmer Gigha, who died 10 September 1916 at 54 years, also their son DUNCAN, who died 18th July 1940 at 70 years.
In memory of ARCH GILLESPIE Craig M' Hor, who died 15 January 1888 at 75 years. Also his daughter, CATHERINE, who died 7 August 1874 at 17 years, and his daughter, JANET, who died April 1857 at 1 years & 11 months. His son, DONALD, who died 26 December 1916 at 65 years. His wife Ann McLellan who died December 1921 at 97 years. Their daughter, MARGARET, who died August 1926 at 74 years. His son, ANGUS, who died February 1958 at 79 years.
---
Record Count:  4
Source: Richard Sheil, Researcher of New York  – used with permission.
Photos of Kilnave Cemetery, Isle of Islay,  Scotland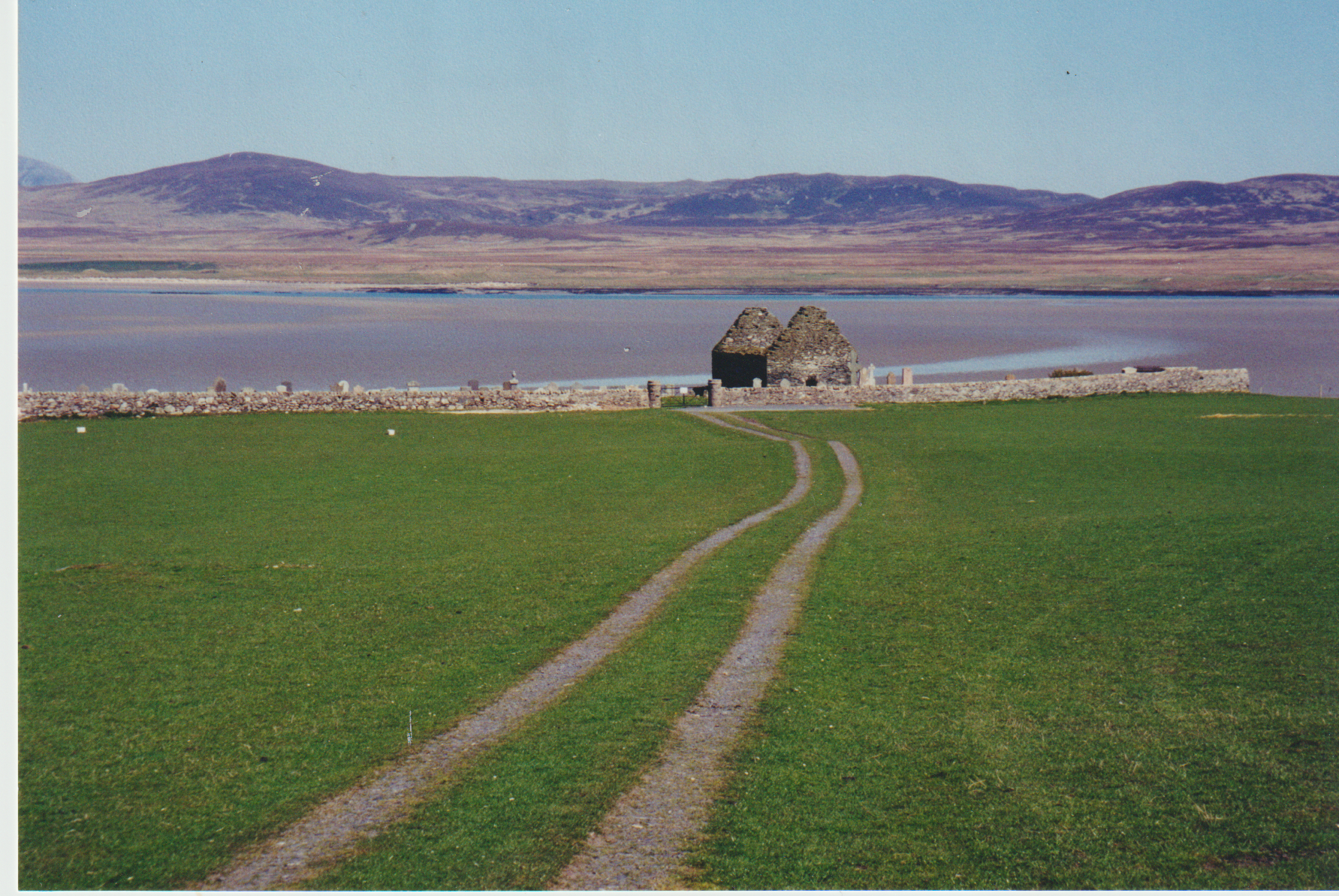 copyright Richard Sheil, New York, 2000