Sandra BRADBEER, nee Gillespie, Peacefully on May 31, 2014, surrounded by her family and friends, Sandra aged 65 years from Trowbridge; beloved Mum to Nicola and John, loved grandmother and great-grandmother, sister to Carl, Brian and the late Carol. Will be sadly missed by all who knew her. Michael G Ryan Son & Daughters Ltd, 302A North Rd, Cardiff. Funeral Wednesday June 18, 2014 at St Mellon's Parish Church, Church Lane, 2pm, and then Thornhill Crematorium, Briwnant Chapel, 3.45pm.
Clarice Rosina DESMOND, nee Gillespie, Glenys Sadly on 6th November 2018, Glenys passed away at UHW, aged 85 years. Much loved Mother of Moira, Phillip, Mark and the late Richard and Steven. A loving Grandmother. She will be deeply missed by all family and friends. Coles Funeral Directors. Service held on Monday 26th November at Thornhill Crematorium (Briwnant Chapel) at 9.45am.
A
Albert Gillespie, birth 1875. Death 1934, age 59,  St. Asaph, Denbighshire, Wales
Alexander Gillespie birth March 3, 1913. Death July 1991 Swansea, Glamorganshire, Wales
Annie Gillespie, birth  April 4, 1903. Death 1975  Merthyr Tydfil, Glamorganshire, Wales
Anthony Gillespie, birth 1838. Death 1879, age 41,  St. Asaph, Denbighshire, Wales
Anthony Gillespie birth 1869. Death March 12, 1902, age  33. Burial Eglwys Rhos, Caernarvonshire, Wales
B
Barry & Adrian Gillespie, deaths 1955. Burial Wrexham Cemetery, Wrexham, Wales
C
Clifford Gillespie, birth March 18, 1904, death 1973 Ruthin, Denbighshire, Wales
D
Dennis Robert Gillespie, Oct 1, 1957 – April 12, .2009 It is with great sadness that the family of Dennis Robert Gillespie announce that he passed away as a result of a tragic accident on April 12. The funeral service was held on Friday April 24 at 12noon at Llwydcoed Crematorium and was attended by his wife Jan, son Paul, mother Doreen, brothers Graham, Andrew and Jason and sisters Susan, Jean and Ann, brother-in-law David, sister-in-law Sharon, mother-in-law Doris and partners, uncles, aunts,
Donal Gillespie, Former Parish Priest of St Joseph of Arimathea Church, Pyle, Donal died, after an accident at his home, on Nov 2, 2014. Funeral Mass at Our Lady Star of the Sea Church, Porthcawl on Friday Nov 14 at 12 noon. An interment at his home in Omagh will follow. No flowers by request, donations in lieu to Missionaries of Charity, Mother Teresa of Calcutta Convent, 235-236 The Strand, Swansea, SA1 2AW. All inquiries to Condon Funeral Service.
Dorothy Gillespie, birth July 2, 1914, death June 1989 Delyn, Flintshire, Wales
E
Edward John Gillespie birth 1891. Burial 1965. Resolven, Glamorgan, Wales, age 74. Address: 12 Vaughan Avenue
Elizabeth S Gillespie, birth 1875. Death 1936, age 61, Neath, Glamorganshire, Wales
F
Florence Gillespie birth 1901. Death 1928, age 27, Cardiff, Glamorganshire, Wales
G
George Turland Gillespie, birth June 11, 1917. Death May 2003 Glamorgan, Glamorganshire, Wales
H
Hugh Gillespie, birth 1830. Death 1913, age 83,  Swansea, Glamorganshire, Wales
J
Joan W Gillespie death 1934 Cardiff, Glamorganshire, Wales
Jeanie Gillespie birth 1841. Death 1884, age 43,  Merthyr Tydfil, Glamorganshire, Wales
John Gillespie, birth 1890. Death 1952,age 62,  Wrexham, Denbighshire, Wales
Joseph Gillespie, death 1905 Cardiff, Glamorganshire, Wales
K
Kate Gillespie birth 1874. Death July 9, 1904, age 30. Burial Eglwys Rhos, Caernarvonshire, Wales
L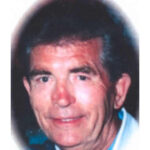 Leonard George Gillespie, 1930 – 2010 Passed away Oct 1, 2010 at Prince Charles Hospital, aged 80 years. Leonard was the beloved husband of Evelyn, much loved father of Phillip, Claire and Karen, an adored grandfather of Nicola, Ian, Kelly and Hayley and great-grandfather of eight great-grandchildren. Many thanks to the Bearers Andrew, Jason, Graham and Ian. Thanks to staff on Trecynon Ward, St Tydfils Hospital, MAU and Ward 19, Prince Charles Hospital, and also thanks to the Funeral Directors Raymond Ile & Sons and the Minister Martin Davies.
M
Margaret Gillespie birth 1856. Death 1952, age 96,  Swansea, Glamorganshire, Wales
Margaret Gillespie, Gwennant Peacefully on July 8, ?2013 at her home, Margaret Gwennant, aged 102 years of Rhos Hendre, Waunfawr, Aberystwyth; beloved wife of the late James Gillespie, aunt of Ann, Gwen and Owen, and step-mother of Jean. Festival of Remembrance at Morfa Chapel, Portland St, Aberystwyth, on Thursday July 18 at 6pm followed by cremation at Aberystwyth Crematorium on Friday July 19 at 10.30am.
Margaret Theresa Gillespie, Peacefully on 14th May 2011 at Singleton Hospital, beloved wife of Frank, dearly loved mother of Brendan, Marie, Shaun and Francis, mother-in-law of Tom and Nicola. Much loved grandmother of Tara, Sean, Margie, Rosa, Anna and James. Requiem Mass Saturday, 21st May at St. Benedicts R.C. Church, Sketty 10.00 a.m. followed by interment at Oystermouth Cemetery 11.15 a.m. 
Maria Lorraina Gillespie birth Sept 30, 1935, death Nov 1985 Ogwr, Glamorganshire, Wales
Martha Ann Gillespie, birth 1901. Death Sept 12, 1901. Burial Eglwys Rhos, Caernarvonshire, Wales
Mary Gillespie birth 1903. Burial March 3, 1903.  Eglwys Rhos, Caernarvonshire, Wales
Mary Elizabeth Gillespie, "Betty" nee Wade, Peacefully on the 24th February, ?2009 at Brynfield Manor Care Home, Betty. Dearly loved cousin of Margaret and Alan. Sadly missed by all her friends. Funeral Thursday, 5th March. Service at St. Peter's Church, Newton 2.00 p.m. followed by interment at Danygraig Cemetery. William Pressdee Funeral Directors, 1/2 Stanley Street, Mumbles. SA3 4NE
O
Olwen Gillespie, Peacefully on Saturday 10th February 2018 at Morriston Hospital. Olwen, of Vaughan Avenue, Resolven. Dearly loved wife of the late Russell, much loved mother of Roy, Julie and Paul, a cherished nanna and great nanna, dear sister and mother-in-law. Olwen will be sadly missed by her loving family and friends. Funeral Friday 23rd February. Please meet at Margam Crematorium at 1:30p.m. for a service.
Percy Gillespie birth 1889. Death 1953, age 64,  Pwllheli, Caernarvonshire, Wales
R
Rachel Gillespie birth 1839. Burial 1889 age 50 Cardiff St. Mary, Glamorgan, Wales. Address Alice Street.
Robert A Gillespie, birth 1904. Death 1950, age 46,  Hiraethog, Cardiganshire, Wales
Robert John Gillespie, birth June 9, 1946, death July 9, 2004. Burial in St Patrick's Church Loughgilly,  Armagh, Armagh Banbridge and Craigavon, United Kingdom
T
Thomas Gillespie death 1900. Cardiff, Glamorganshire, Wales
W
William Gillespie birth 1798. Death 1878, age 80,  Bangor, Caernarvonshire, Wales
William David Gillespie, Bill Peacefully on Saturday, May 18th, ?2019 at Maesyfelin Care Home, Drefach, Llanybydder, William (Bill) of 7 Bryntwrch, Farmers. Beloved husband of the late Sybil, a dear brother, brother in law and uncle. Funeral service for family and friends on Saturday, June 1st at 12pm at Salem Baptist Chapel, near Pumsaint. Family flowers only. Donations in lieu if so desired to 'Maesyfelin Care Home' will be kindly received by D. Lloyd & Sons Funeral Directors.
---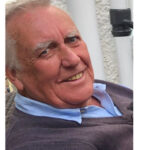 Richard Gillespie REYNOLDS, November 15, 2020. Peacefully in the presence of his family at home Tŷ Newydd, Wellington Terrace, Criccieth, aged 80 years. Loving husband of Ann; loving father of Michelle and Stephen; fond father in law of Kieran; fondest taid of Aimee, Niall, Isaac and Faith; dear brother of Christopher and his wife Jane. He will be sadly missed by all his family and friends. Committal service at Bangor Crematorium on Saturday November 21st at 11-30 a.m.
Jean Patricia WALTERS, nee Gillespie,  After a short illness surrounded by her family, Jean sadly passed away on Wednesday 27th March, ?2019 aged 91 years. Beloved Wife of the late Arnold, devoted Mum of Kay, Malcolm, Bonnie, Gail and Alison, a much respected Mother in law of Allan, Cyril, Robert and Roy. Treasured Nan of Natalie, Alexis, Roxanne, Keris, Nicky and James and dearly loved great Nanny Jean of Finn, Seth, Jack, Rosie-May, Ella, Ava and Leo. Jean will be sadly missed by family and friends. Funeral Service was be held at The Wenallt Chapel, Thornhill Crematorium on Thursday 11th April, 2019 at 2.45pm. followed by burial at 3.30pm.
Ellen Elizabeth WAREHAM, nee Gillespie,  Peacefully at UHW on Wednesday Nov 18, 2015, aged 88 years; Ellen, beloved wife of the late Reg, cherished Mum of Paul, Lynn and the late Lorraine, dear mother-in-law of Mary and Gerry, dearly loved by all her Rumney Funeral Home. Service held on Wednesday Dec 2, 11am at Thornhill Crematorium, Wenallt Chapel. 
---
Record Count: 39
Source of Records: Mormon website: BillionGraves Index; Find  A Grave Index; England & Wales Death Registration Index, 1837-2007′ Wales Online Funeral Notices.