January 2022
Introduction:
Happy New Year, everyone!  Busy doing year end counts, and setting new goals. Having a focus really helps make life more enjoyable. I will change this introduction a bit,  from time to time,  to record a bit of history that is occurring.
Light snow dusting the ground here in Western Ontario, Canada with lots more of the white stuff as expected in January and February.   Temps outside just now at  -8 C  in early January, but did plunge to -20 C later on.  Usually it ranges from about 0 C to -8, with lots of mild spells. I am in a snow belt but milder than the region where my daughter lives way up north. She reports it is -30 C all the time. Gas at  the pumps was $1.34 per litre unleaded. It leaped up to $1.55 by end of February. Heading to $1.69 in March. At $2.00/litre in mid May.
COVID pandemic was the milder variant, Omicron  infections during January,  but gladly fading by March. Still with us in May but new variants. Demonstrators, hating restrictions, caused huge upsets across Canada, especially in Ottawa. Prime Minister Trudeau declared an Emergency Situation to get special powers to end the crisis.  Just as one seems to end, another one arises in Europe.  Russia has just invaded Ukraine. The military crisis fills news reporting.
I feel that 4,938 Military Records are the most underused section of this website.  A retired military nurse I know helped those fleeing terrible fires last year and is doing more volunteer work during this one.  What a challenge to come up higher.
Thanks, son, my techie, who just provided a new email for the contact page to speed your requests for information or comments.  He is developing a new Tech Information u-tube videos website.  I'll provide a link to it on top menu bar and in time add some tech news I find online.
I am a fan of John Campbell's  insights of the world-wide situation during the pandemic.  Plus lots of medical teaching U-tube videos. He says along with vaccinations, a milder Omicron infection can build immunity to deadlier Delta variant, wiping it out. HIs interview with a specialist confirmed that strong, natural protection occurs if one overcomes an Omicron infection.
Here it is March and the Ukraine crisis fills the news. I want to recommend two organizations who are offering practical help for those who are suffering:
Samaritan's Purse has jut airlifted two field hospitals with staff and have set up and receiving the wounded and anyone who is sick. Pray for protection of all. In May they are flying Ukrainians to Canada.
Joyce Meyer Ministries is collecting donations  as her group responds through its Hand of Hope crisis ministry.  I enjoy her daily broadcast from her website. Very encouraging.
Happy Saint Patrick's Day. I am very proud of my Irish roots. Don't forget my Scottish ones either and report on that through DNA testing from Ancestry.
Congratulations to the parents of two baby boys whose births in my family connections occurred during April and May 2022. Neither had the last name Gillespie, but close relatives of younger generations.

This Website Genealogy Records:
January 1st, 2022 Standings
USA –       9,501 records
Canada –  9,143 records
Ireland –    7,787 records
Scotland – 5,071records
Military –   4.838 records
This year, I'll keep things together, simply adding to each section rather than month by month reports,  with a bit of travel dialogue. Watch the totals change over time. New sections and columns introduced  will be added at the bottom of the page.  If you are wondering where else to research, take a glance at sources for records on bottom of each page.

Click on green highlighted country names below in this list to find records.
AFRICA – 3  records
South Africa:   2 marriages; 1 death
ASIA – 54 new records
China: 
one death record for Hong Kong
India:   
India's 2020 population is 1.38 billion people.
(included Aden in early records here as it was part of British Empire). Yemen today, Middle East.
Births                21 records
Marriages         17 records
Deaths/Burials   11 records (165 Gillespies are buried in India; earliest presence so far a death in Calcutta 1748)
Sri Lanka or Ceylon:   3 deaths/burials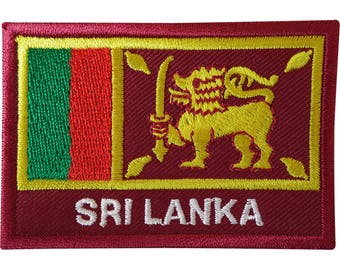 Thailand:   1 Australian burial, PNG 
Australia's 2020 population is 25 million and a bit.
link to death record index for all Australia's newspapers. 
Added record of 1798 prisoner to Australia on Passenger Lists, which is earliest record so far.
NSW:                       1  Birth record; 11 Marriages; 39 Deaths
Queensland:            257 deaths
 Victoria:                  4 Deaths
Western Australia:   1 marriage
See a note under Military on this page.
CANADA:  283 new records 
2021 census reports Canada's population is 14,826, 000.
Nova Scotia Births, Marriages, Deaths =76 new records. Why begin in the Maritimes?  Because so many people are moving there, says the news and it caught my attention.    I visited the Atlantic Provinces in 2019, and remember the Titanic burials in Halifax that moved me so deeply. After all this time, (1912) many passengers buried there have not been identified. People lay roses on Jack's grave, even though he isn't the one from the movie.
Manitoba:                               5 deaths
New Brunswick                    22 deaths
Newfoundland                      1 death
Prince Edward Island           3 births,  4 deaths
Quebec                                  1 birth; 4  deaths
Ontario                                    36 marriages; 109 deaths
Alberta                                   10 deaths
British Columbia                     3 marriage; 5 deaths
Saskatchewan                        4  deaths

Someone has contacted this office wanting to contact Kathy, wife and family of Allister Gillespie of Rockwood, Manitoba who died 1971 in an airplane crash in Northern Ontario.
Cuba:  listing of 5 Gillespie passengers on ships arriving or departing from Havana
Jamaica:
     train wreck killed a Gillespie 1939.
     Soldier identified for World War I St Ann's Parish, Jamaica                  listed under Military
    2 burials in Biggar Park Cemetery, Jamaica, including                              Major John Gilbert Gillespie from World War II.
 Virgin Islands:  1 death record
   ENGLAND & Channel Islands = 39 new records
England:  (also Isle of Wight)
Births                    7
Marriages             7
Deaths:                 24
Jersey:   
Deaths                  1
EUROPE:
Denmark – death  records of several people with last name Gilleb = I have never seen this before as a variant of Gillespie, and don't think it is, but of interest, wondering the name's origin.
two new records for

1700s

see Cuba for arriving and departing passenger lists
Once you find a name of someone going through Ellis Island, New York which peaked in 1907, how to find more detailed information about an entry is explained on Steve More's Website.
Reviewed 1900 to 1910 arrivals at port of Quebec
1903 1 new record
1905 2 records
1906 3 records
1907 3 records
1908 2 records
1909 2 records
1910 5 records =  includes a family from Australia arriving in Canada.
Movement of British troops to far reaches of British Empire  now being added. New records just added for years: 1798, 1806; 1808 1811; 1814; 1815; 1816; 1817; 1818; 1821; 1822; 1825; 1827; 1833; 1834;1837; 1838; 1840; 1851;1863.1870;  1872;1878′. 1879;
IRELAND:  217 new records     
Ireland's current population 2022 is 4,937,786 people,  just at that 5 million point.
In Dublin, my first stop was to Trinity College Library to see the famous Book of Kells, the ancient manuscripts containing the four Gospels of the Vulgate Bible from the 9th Century. They were donated to the library in 1661 where they have remained ever since. That first night,  after shopping along Grafton & O'Connell Streets, I discovered someone had stolen my Visa, and thus ended my plans to pick up a rental car and head out to visit some castles. Oh, that was a shock. My new motto is always have a backup plan.
Instead I headed to the train station and headed north to Belfast. I  passed through the countryside rapidly and easily sometimes in brief out bursts of rain. Then into the sunshine of the coast, the sea always appearing on the right and then the north from time to time.  Locals asked me where I was staying in Londonderry and explained the city is divided into the Catholic and Protestant sectors, and shopping in the middle. It was here I found out about a special bus pass, which I picked up the next day, and headed out to explore the regions around the rest of the emerald island. I was eager to see the land of my ancestors near Five Mile Town
Hauling a heavy suitcase proved a real downer until I asked a stationmaster if I could leave it at the station for awhile and went off to explore Galway, one of my favourite shopping enjoyments. Further south, I picked up some more currency at the airport in Shannon then booked into an Irish bed and breakfast near the Blarney Castle in County Cork.  I was tuckered out, and stayed here three days with a group of Canadians visitors like myself.   My Irish hostess was married to a Canadian, and they took me with them to church on Easter Sunday. Delightful music (including an Irish jig I later introduced to the folk at home), and a reception and great meals during my stay.  I'd love to share an earlier adventure in Sligo, but this brief travelogue limits that.  Many adventures.
Suddenly I discovered just how powerful religion is in Ireland when I was unable to continue on my bus journey towards Wexford and the east coast. Public transport stopped abruptly while people went off to celebrate. I found a train ride that cut across the centre of the land to take me back to Dublin, but missed most of the view being deep in conversation with Irish locals on the train.  Loved those talks.
A quiet afternoon rest on St Stephen's Green in Dublin with beautiful flowers and trees was so soothing. I almost missed my return flight home to Toronto as a group of us waited in a lounge at the airport. I wondered where everyone was, so rechecked the flight board to discover the lounge had been changed,  so a small group of us  rushed to the new one  just in time to board for that long flight across the Atlantic.  Ah, so much more!!!  What a trip. Lightened name indicates where new records added.
Co Antrim:             6 Marriages; 8 death Records
Co Armagh:           1 birth; 1 marriage; 6 deaths
Belfast:                  1  Birth; 5 Marriages; 20 obits
Co Cork:                 1 death record
Co Donegal:          3 birth; 12  marriages; 42 death records (see comments under New Zealand)
Co Down:               8 Births; 11 Marriages; 5 deaths
Dublin:                    1 birth; 2  deaths
Co Fermanagh:      4 Marriage; 17 deaths; Name of early RC Priest
Co Kildare:              1 marriage
Co Londonderry:     1 birth; 5 marriages
Co Louth:                 6 deaths
Co Mayo:                  1 Marriage; 8 deaths
Co Monaghan: Added link to family history of an early Gillespie family near Clones plus 14 death records
Co Roscommon:     11 death record
Co Sligo:                      1 marriage; 4 deaths
Co Tyrone:               1 Birth; 2 marriages; 9 deaths
A wonderful  study on the Immigration Scheme of the 17th Century involving Northern Ireland, Scotland and England. For history buffs who want a deeper insight.  If this link goes dead, find it on the Ulster Historical Foundation website. Notice they are offering workshops across the USA this year.
A special thanks to two New Zealand researchers' inquires this month, one of whom identified the journey of an early Irish family from Co Donegal to the USA then to Australia and final settlement in New Zealand in the mid 1850-1860s. The origins of early Gillespie Scots to  New Zealand is known,  but this was a wonderful find for early Irish from Donegal.  To respond,   when I into the Archives to make a new chart where people from Donegal went across the world,  I  discovered that Shrove, Co Donegal is spelled two other ways in records on this website, but is identified with Moville on the Inishowen Peninsula.
Baptisms:  17,  all Presbyterian
Marriages: 27 all Presbyterian
Deaths:  3
SCOTLAND:  247 new records
Scotland population 2019 reported  5.454 million people.
I last visited Scotland in 2014 and remember Edinburgh in particular and the train station where I arrived, and where later I caught the bus to the airport. Hostels in both Glasgow & Edinburgh were both good, affordable accommodations with large private rooms in both. Skies very grey in mid April, and hills very barren of trees. Glad to hear of reforestation plans. Presbyterian church visit was a lonely one with almost no one in its pews,  but gave me a feel for a part of our ancestor's lives. Food costs were terribly high.  I enjoyed a lovely hot breakfast at a hotel only to realize with exchange I had just spent $25 for that the first meal of the day, shocking a thrifty country girl back then. I expect prices have probably leaped  up even more.
I was budgeting $150 Canadian a day on a 14-day trip (after paying flights)  which now seems quite a bargain but took careful planning. As it was, I upped that a bit when I got there.  My bus trip with a tour operator got cancelled, they refunded my money and I had to suddenly plan my trip from scratch.  So glad I did. It is nice to have comforts of everything taken care of, but this way I got to talk with locals and learned a lot.
The train up to  Inverness and around the coastline back to Aberdeenshire gave me a lovely glimpse into the countryside and the ocean. I was using a train pass,  never made a reservation, and often got a lovely hot sub and drink at train stations for a luncheon on board.  Sat at  a table at my seat to write in my diary, take photos, and enjoyed the sense of adventure as a senior, as I explored the British Isles on my own. Left Edinburgh on a flight to Ireland.
Aberdeenshire:             1 marriage; 3 deaths
Angus:                           1 birth; 1 marriage; 1 death
Argyll                             1 death record
Ayrshire:                        9 Births; 13 marriages; 12 deaths
Bute:                               1 marriage
Dumfriesshire:               1 birth record; 4 marriage records; 2 deaths
East Lothian                  1 death record
Edinburgh:                     1 marriage  14 death records
Fife:                                 1 marriage; 2 deaths
Glasgow:                        7 marriages
Isle of Islay, Argyll:        1 birth; 3 marriages
Kirkcudbright:                1 death
Lanarkshire:                   1 birth; 12 marriages; 8 deaths
Midlothian:                      2 marriages
Perthshire:                      1 marriage; 1 death
Renfrewshire:                  7 marriages; 6 deaths
Roxburghshire:               1 marriage
Stirlingshire:                    3 births; 56 marriages; 1 death
West Lothian:                  3 marriage records; 6 deaths
Miscellaneous Birth Records of Illegitimate babies whose Gillespie mothers went to court for support, naming father. 59 records, even one on Islay,
Argentina:  30 births, marriages & deaths
Falkland Islands:  1 birth record 
USA:  388 new records 
USA 2020 population report 329.5 million people.
Alabama:            2 death
Arizona               2 marriage; 2 obits
Arkansas:           2  death records
California:           5 death records
Delaware:            1 adoption record
Florida:                34 death records
Georgia:              1 Marriage; 2 death record
Idaho                   7 marriages
Illinois:                 5 marriages; 1 death records
Kentucky:            1 death record
Louisiana:           1 obit
Maine:                  5 marriages
Massachusetts:   9 marriages
Michigan:             1 adoption record; 37 deaths
Mississippi           4 death records
Montana               1 marriage
New York:             2 births; 9 marriages.
North Carolina:    4 marriages; 1 death
Ohio:                     1 obit
Pennsylvania:       13 marriages; 2 death records; 1 adoption record
South Carolina:    1 marriage; 11 obits
Tennessee:            1 adoption record; 148 marriages
Texas:                     2 adoption records
Utah:                       24 marriages
Vermont:                 1 marriage; 1 death record
Washington State: 1 marriage
West Virginia:         5 marriages; 37 obits
Added a listing of variant, or alternative spellings for the last name Gillespie that may be found on  records on this website
GILLESPIE DNA PROJECT: 
Just added further details about Gillespie blood lines on the Classic Chart (click on link) showing DNA profiles of many families, including that of my brother. My profile from Ancestry DNA also done.
World War I British West Indies Regiment included E Gillespie from St Ann Parish in Jamaica.  See also a burial in Jamaica for a Major John Gilbert Gillespie from World War II
Ottawa  held celebrations on Saturday, April 9,  2022  to commemorate the 105th anniversary of the Battle of Vimy Ridge, which stands as one of Canada's most decisive military victories, World War I.  About 100,000 Canadian soldiers attacked the Germans from the morning of April 9 to April 12, 1917, and succeeded in capturing the ridge. But the battle didn't come without suffering; Canada saw 10,600 casualties in the battle — nearly 3,600 of which were fatal.
A Canadian Soldier, Private V Gillespie  d 1919 on memorial or burial in Co Sligo, Ireland.
Provided link about history of William Gillespie of New York and Connecticut, a Confederate Soldier during American Revolution.
British military troops on ships heading to India and other areas = very early records added to Immigration & Passenger Lists.

A researcher has contacted me to try to reach the family today  of a World War II soldier.   Noel C Gillespie  VX43855  became a prisoner of war in Thailand and died there in 1943. Two  postcards he wrote from Thailand to his mother,  Mrs GE Gillespie in Elsternwick (suburb of Melbourne) and Swan Hill,  Victoria, Australia dated 1941 and 1942 have been found. Wanting to return these cards to the family.
…………………………………………………………………
See top menu bar for next section below:
Music: 4 new records
Gillespie Musicians & Composers 
EASTER CELEBRATION in song…..Hallelujah!  New song to enjoy to strengthen and uplift you.
Techie Stuff
See top menu bar as my son, who manages this website, provides utube videos and discussion on this subject on his new website. Not my area of expertise at all,  so I'm going to be learning a lot myself.  Wish I could keep things aligned neatly on this page, cause numbers and photos leap out of place even though I have them lined up perfectly. No tabbing.  I call it the computer ghost doing its thing again.
Studying u-tube videos about Elementor which helps one make websites more attractive.  Very impressive. The pressure to modernize the look of my site goes against my own preference to keep it simple, easy to figure out.  Takes a lot of time to find,  and type each record, which is my focus.  Not much energy left over for web design. My techie takes care of most of the rest, Just thought someone in  Internet Land might appreciate a heads up on new ideas.  Some comments arriving for other suggestions, so thank you for those.  I am responding.
,,,,,,,,,,,,,,,,,,,,,,,,,,,,,,,,,,,,,,,,,,,,,,,,,,,,,,,,,,,,,,,,,,,,,,,,,,,
See right side of each page;
BLOGGING:
An educational element,  now being listed down the right hand side under title Posts. Just added more ideas to  Overcoming Road Blocks. Having enjoyment adding  pictures, and using memories for my latest blog. A new question in my quiz has just been added.
JUST FOR FUN;  I love British Drama and received a subscription to BritBox.com for Christmas. As a spinoff from Father Brown, who is a Roman Catholic priest who solves murders in the Cotswolds, is a new series St Boniface Mysteries, using a Catholic nun as the main star. The local copper is Sam Gillespie……
What a great way to see the scenery of England, enjoy the humour and there is lots of it, plus stimulate the mind  through great entertainment based on solving mysteries. Just my cup of tea. Don't forget the old favourites like Agatha Christie's Poirot and Miss Marple, and Downtown Abbey, and much more.
Date        New Records            Total Count
Jan 1                                               42,843
Jan 1st adjustment                          43,234
Adjustment as to total genealogy records on this site, rechecked thoroughly,  with a new count of. 43,234.
                           This Month       Web TOTAL          New records
January                  348                    43,582                      348
February                 702                    44,254                    1050
March                      464                     44,718                    1514
April                          102                    44,820                    1616
May                            71                      44,891                   1687